Hello, Men. Women Need You to Speak Up.
Men don't understand just how important their voices can be when it comes to the fight for gender equality in all parts of our lives. 
by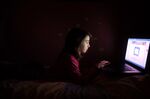 Here are three seemingly unrelated stories that, depending on what universe you inhabit, have recently gone viral.