Will Brazil Mean Business?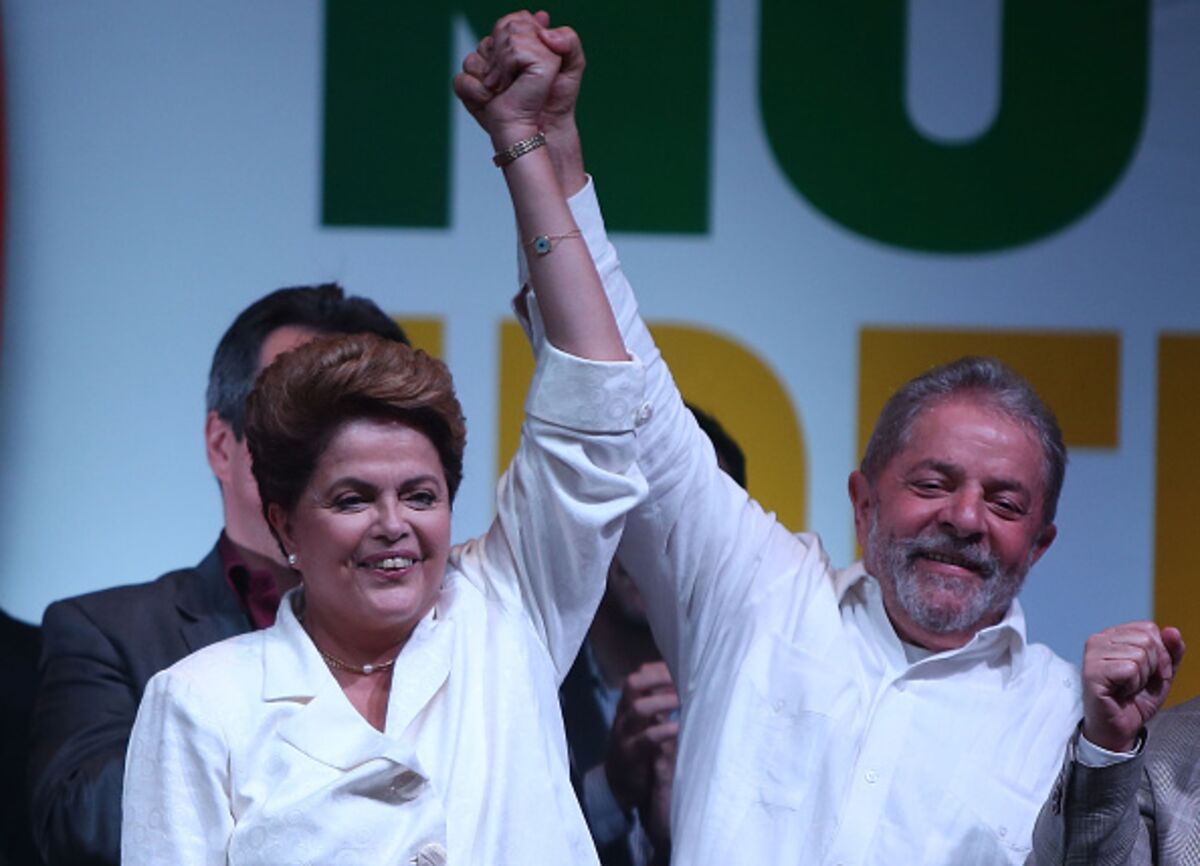 How do you say "deja vu" in Portuguese?
In her victory speech after narrowly winning re-election to a second term Sunday, Dilma Rousseff said, "I want to be a much better president than I have been until now." That shouldn't be too hard; she has presided over an era of political division and economic stagnation. Luckily, Rousseff has two quick opportunities to show she means it.

Rousseff's margin of victory over Aecio Neves was the slimmest in three decades, and the legislature has no fewer than 28 parties in the chamber of deputies. Rousseff's governing coalition consists of nine parties. So for all her post-victory talk of conciliation, and the mostly unspecified "new ideas" that formed her campaign mantra, don't expect any sudden course changes.
Meanwhile, Brazil's economy entered a recession last quarter, and inflation is running above its targeted range. A global slowdown has hit the prices of commodities that comprise almost half its exports. Its budget deficit is widening, its credit rating in peril. Its economy remains hampered by a Byzantine tax system and formidable thicket of labor regulations. Thanks in part to its poor business climate, Brazil garners less investment than any other member of the BRICS (18 percent of its gross domestic product versus 31 percent for India). Upon news of her re-election, Brazil's markets and currency promptly tanked.
So what can Rousseff do? Her promise to revamp her cabinet offers the opportunity both to bring the country together politically and move it forward economically.
Guido Mantega, Brazil's finance minister, whom many investors see as responsible for the country's widening budget gap, will not return for Rousseff's second term. By choosing as his replacement someone from outside her own party or coalition, Rousseff can show she plans to respond to concerns about Brazil's fiscal situation and growing consumer debt.
In a similar vein, Rousseff can use another appointment to shore up one of Brazil's most important sectors and to address one of her fastest-growing political headaches: the mushrooming scandal enfolding the state-run oil producer Petrobras, which is being investigated for overpriced contracts, cost overruns and bribery. One of Rousseff's more controversial policies has been her use of Petrobras to import gasoline and sell it to the public at a discount, leading to operating losses of more than $44 billion at what has become the most indebted publicly listed oil company.
The just-announced departure of Energy Minister Edison Lobao is a chance to clear the air and set a new direction. What both the company and president need most is an unimpeachable technocrat who can help dispel the taint of scandal and restore Petrobras to health.
Rousseff's election means that her Workers' Party will have held the country's highest office for 16 years -- an unprecedented achievement. Nobody expects Brazil's economy to turn around in a year or even two. But change, however halting, must start now.
--Editors: James Gibney, Michael Newman.
To contact the editor on this story:
David Shipley at davidshipley@bloomberg.net