What Europe's Stress Tests Will and Won't Do
The European Central Bank calls out weak banks and puts economic integration on a solid track. The next steps are up to politicians, writes Mohamed A. El-Erian.
by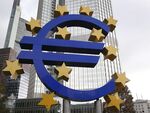 Similar to efforts in the U.S. five years ago, the rigorous stress testing of banks in Europe is key to building a floor under the region's economy and thus providing the basis for a more durable recovery. That is the good news in yesterday's release of data by the European Central Bank.