Indonesia's Chance to Avoid Obama's Mistakes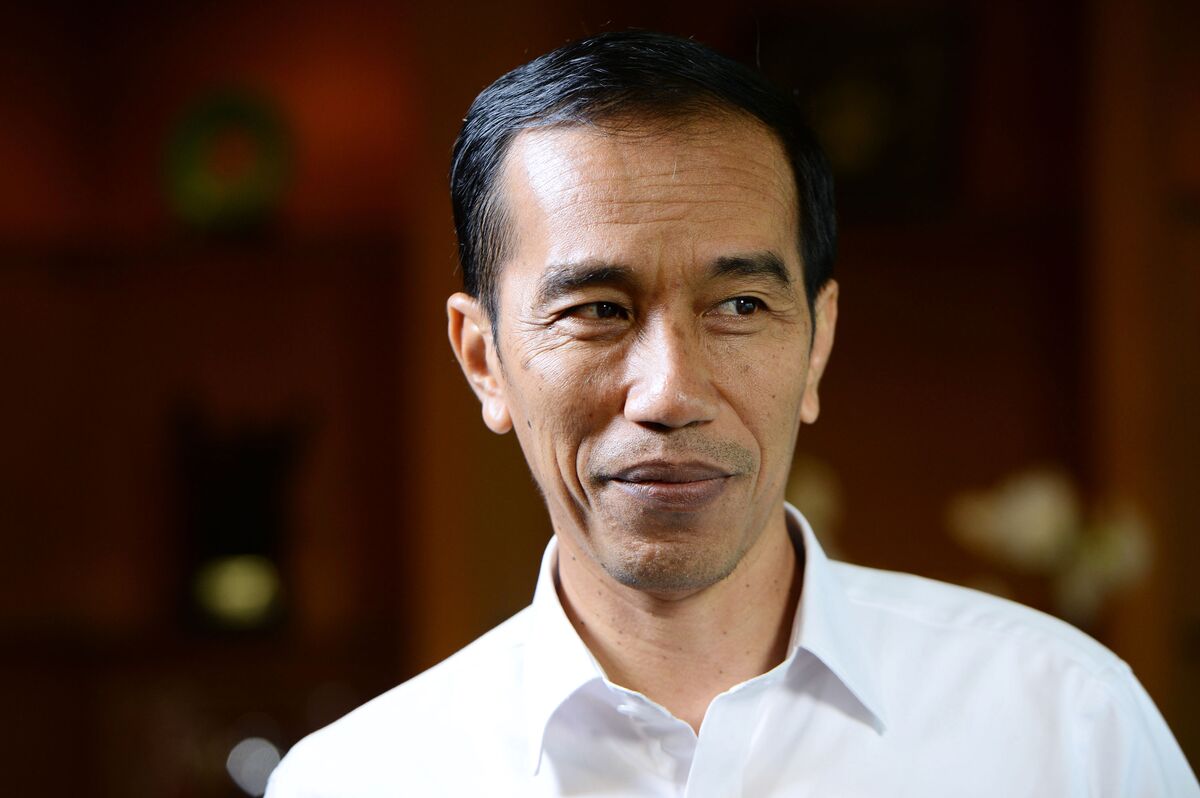 Joko Widodo can learn a lot from Barack Obama.
Incoming Indonesian President Joko Widodo, who is to be inaugurated Monday, has much in common with his U.S. counterpart: a winning smile, popularity among the young, an outsider reputation -- and an opposition bent on sabotaging his chances of success. To avoid the kind of political gridlock that has hamstrung Barack Obama in the past several years, Widodo will have to move quickly and, where possible, unilaterally.
The stakes are high. Gross domestic product growth in Indonesia has hit a five-year low of 5.1 percent -- not nearly enough to accommodate the 15 million new workers who will join the labor force between now and 2020. And the looming end of the U.S. Federal Reserve's quantitative-easing program threatens to launch a worldwide retreat from emerging markets.
At the same time, with companies looking to move production out of increasingly expensive China, Indonesia has an opportunity to add manufacturing jobs. If the country picked up just 7 percent of China's 2012 market for labor-intensive exports, according to one recent estimate, Indonesia's own sector could grow $110 billion in five years.
Widodo's surprisingly weak campaign performance has led to legitimate worries over whether he has the strength to overcome a determined opposition. Ever since the July elections, rival parties have seized the initiative. They now control all the key positions in parliament and have even rolled back the policy of electing local and provincial officials directly -- the very system that allowed Widodo, a former furniture salesman, to rise. If those parties stay united, they could paralyze government decision-making.
Fortunately for Widodo, however, many reforms that could yield quick, tangible results don't need parliamentary support. As he did when he was governor of Jakarta, he can lower the costs of doing business immediately by reforming and rejuvenating the bureaucracy, making government processes more transparent and slashing the red tape that's choking Indonesia's competitiveness. As much as jobs, voters want to see improved services, particularly in health care and education. If Widodo and the technocrat ministers he's pledged to appoint can deliver those, he could earn a store of public goodwill he can later tap in his battles with parliament.
Widodo will also have to maintain the backing he's earned from markets. They rose on the news of his victory and plunged earlier this month as opposition gains raised the chances of partisan deadlock. Whether that dip (and an estimated $576 million in capital flight in nine days) was to blame, some leading opposition figures have since adopted a more conciliatory tone.
Above all, Widodo needs to stick to his pledges to start trimming more than $20 billion in fuel subsidies -- an easier job now that oil prices are dropping -- and to clear away obstacles to stalled infrastructure projects.
The new president is fortunate in one thing: His opposition is not nearly as ideologically united as U.S. Republicans are. Most Indonesian parties are based on personalities and patronage, not policy. The party of Widodo's embittered opponent, former Suharto-era general Prabowo Subianto, isn't likely to soften its antipathy toward the upstart president too much. But others, including the Democrat Party of outgoing President Susilo Bambang Yudhoyono, agree with many of the policies Widodo wants.
He should thus be able to garner enough support in parliament for his most important initiatives, given enough patience and negotiating skill -- two things Obama has sometimes seemed to lack in his dealings with Congress. Widodo, in contrast, managed to work with a recalcitrant legislature when he was Jakarta's governor. For all the inspiring similarities between their new president and America's, Indonesians should take just as much hope from the differences.
--Editors: Nisid Hajari, Mary Duenwald.
To contact the editor on this story:
David Shipley at davidshipley@bloomberg.net