view
Why New York Hates Airbnb
Will regulators evict Airbnb from the rental market?
by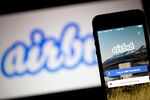 New York is the obvious business case for a service such as Airbnb: a dense city where a lot of people want to visit, and hotel rooms are limited in number. You've got a population of educated professionals who travel a lot, leaving their apartments empty. You've got insane housing costs in desirable areas, leaving renters open to making a few extra bucks on their abode. Unsurprisingly, almost 30,000 NYC units are available on the site.
It turns out, however, that New York is also one of the most challenging environments for Airbnb. You've got a powerful hotel lobby that likes the shortage of affordable rooms for rent. You've got an extremely high percentage of renters rather than owners, most of whom probably have leases that forbid subletting without permission. You've got a lot of apartments, whose fellow tenants may object to your giving strangers the keys to the front door. And don't forget the well-organized affordable housing groups who object to landlords converting rental units to short-term stays. All of which has culminated in a law that effectively outlaws the majority of Airnb rentals in the city by making it illegal to sublet a New York apartment for less than 30 days. Yesterday, the New York State Attorney General, having demanded data on the city's top Airbnb landlords, declared that three-quarters of the rentals appear to be illegal.
Airbnb is a booming company: Its last round of financing valued the company at $10 billion, and talk of an initial public offering is swirling. Obviously, if major cities start outlawing its service, its business model will face a bit of a crimp. And make no mistake: If the New York State Attorney General wants Airbnb to crack down on illegal listings in the city, he can do so by making the company's life so miserable with legal paperwork that it's easier to just pull out of the city. Yet the company's response so far has been ... well, where is it?
Of course, New York is not the only city in the country; San Francisco has just passed a law regularizing Airbnb rentals, albeit with limits. But New York will probably not be the only popular destination to sharply curtail this sort of home-sharing. And even San Francisco's rules may well bite: They create a registry and limit rentals to 90 days out of the year, and only by owner-occupiers. That's going to limit the supply in another major Airbnb destination, as professional investors have to drop out of the market. If they haven't already.
I love the sharing economy -- what's not to love about taking underutilized assets and making them more productive? But Airbnb has an almost uniquely difficult task in converting rooms to a permanent revenue stream. Most people are more sensitive about what happens with their homes than they are about what happens with their cars, bikes, or designer handbags. That may be particularly true in the dense, expensive areas where Airbnb is most in demand -- though to be sure, I've also heard people in single-family home neighborhoods complaining about the potential for rowdy house parties.
Whenever a new market opens, there's a sort of wild west period when gaps in the law allow people to make a bunch of money. Over time, however, legislators and regulators wake up, and start laying down the law. Entrenched competitors are protected, numerous interest groups are given concessions, fees are tacked on. The end result is greater certainty, but lower profits and innovation.
Airbnb is embarking on that phase of its journey, and so far, I haven't seen a convincing explanation of how it plans to navigate attacks like those from the New York AG. Failure to develop a good strategy will significantly hinder its growth. I'm not saying the company will go away -- ultimately, it's still delivering great value by unlocking the power of fallow assets. But how much value they unlock is going to depend on how successfully they are at getting regulators, as well as apartment-holders, to hand over the keys.
To contact the author on this story:
Megan McArdle at mmcardle3@bloomberg.net
To contact the editor on this story:
James Gibney at jgibney5@bloomberg.net
Before it's here, it's on the Bloomberg Terminal.
LEARN MORE