The Easy-Money Stock Market Is Over
There probably is still money to made in the stock market, but it's probably going to be a lot harder. 
by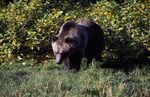 The change in tone in the equity markets is unmistakable: There is a palpable tension that leads some money managers to shoot first and ask questions later. The net result of that anxiety can be seen in the flood of new money into U.S Treasuries, which ever so briefly drove the yield on the 10 year to less than 2 percent yesterday.