Goodbye Double Irish, Hello Knowledge Box
Ireland is scrapping its infamous "Double Irish" tax loophole but planning to replace it with a less dodgy system of tax breaks that will keep tech and pharmaceutical companies happy.
by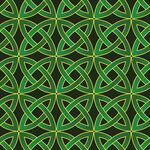 Ireland's decision to phase out the Double Irish tax loophole doesn't mean the country is giving up on tax competition, or that U.S. multinationals will now bring more of their foreign earnings home. The reason affected tech and pharmaceutical companies are so calm about it is that they know Ireland will do whatever it takes to keep them.
The Double Irish -- variations of which are used by Google, Pfizer, Adobe, Johnson & Johnson and Yahoo! -- involves, in its generic form, two Irish-registered companies: one collects the proceeds from the mother corporation's non-U.S. sales, the other holds patents and other intellectual property. The first company pays out most of its revenues to the second one as royalties for the use of intellectual property, leaving little profit to tax. The second company then pays no taxes anywhere, because it is managed from overseas and therefore isn't considered to be tax resident in Ireland. In 2012, U.S. companies enjoyed an average 2.6 percent effective tax rate in Ireland, thanks to the Double Irish.
The Irish government is proposing to make all Irish-incorporated companies tax resident in the country. That means the Double Irish closes for new entrants on Jan. 1, 2015, and for the rest by 2021, a timetable that gives beneficiaries a six-year window in which to alter their tax strategies. Ireland, meanwhile, will use the time to develop less dodgy arrangements that reduce the amount of tax global companies pay, so they will choose to stay.
The first move will be to set up -- as early as next year -- a so-called "Knowledge Development Box." It's the same as the "patent box" now in place in the U.K. and the "innovation box" used by the Netherlands. These "boxes" allow companies to separate out income stemming from intellectual property and pay a different tax rate on them. In the U.K., that rate is supposed to go down to 10 percent, compared with the standard 21 percent, by 2017. In the Netherlands, it's only 5 percent.
Irish Finance Minister Michael Noonan says the comparable Irish regime "will be best in class and at a low competitive and sustainable tax rate." That potentially means a lower rate than the Dutch one, making it possible for tech companies to go on pretty much as before. A 3 percent tax in the "knowledge box" would be higher than the current zero rate, but it would allow companies to save by simplifying their tax structures.
The most popular variation of the Double Irish, known as Double Irish with a Dutch Sandwich, involves keeping a presence in a tax haven like Bermuda, as well as in the Netherlands. With a low tax under the "knowledge box" plan, companies could theoretically just keep their Irish structures. Losses from increased taxes would be minimal; nothing as horrible as paying Ireland's full 12.5 percent tax rate, let alone repatriating profits to the U.S. where the headline corporate tax rate is 35 percent.
Noonan said he would not institute the new regime until the EU and the Organization for Economic Cooperation and Development have agreed to it in principle: There are some concerns that the EU might consider it illegal state aid. If Ireland can prove the new arrangement would apply to everyone equally, however, there will not be much that supranational organizations can do about it. EU member states are still masters of their tax policies and they compete to attract big international operations by offering low tax rates.
Intellectual property taxation is one of the biggest areas for such competition, because the number of patent applications is correlated with the level of corporate taxation. "As patented technologies are considered to be drivers of future profits and a major source of transfer pricing opportunities within multinational groups, their relocations are likely to shift relevant volumes of profit to low-tax economies," Oxford University's Tom Karkinsky and Nadine Riedel wrote in a 2009 paper that established the relationship. "Consequently, governments have an incentive to compete for these mobile profits by reducing their corporate tax rates."
The only way for the U.S. to counter this would be to follow the example of Germany and tax profits stemming from U.S.-developed patents even after these are shifted to a different jurisdiction -- or to enter the international competitive fray. Instead, U.S. authorities and legislators expect others, such as tiny Ireland, to do their work for them. Ireland cannot be blamed for not wanting to play that game.
This column does not necessarily reflect the opinion of Bloomberg View's editorial board or Bloomberg LP, its owners and investors.