California's Sensible New Gun Law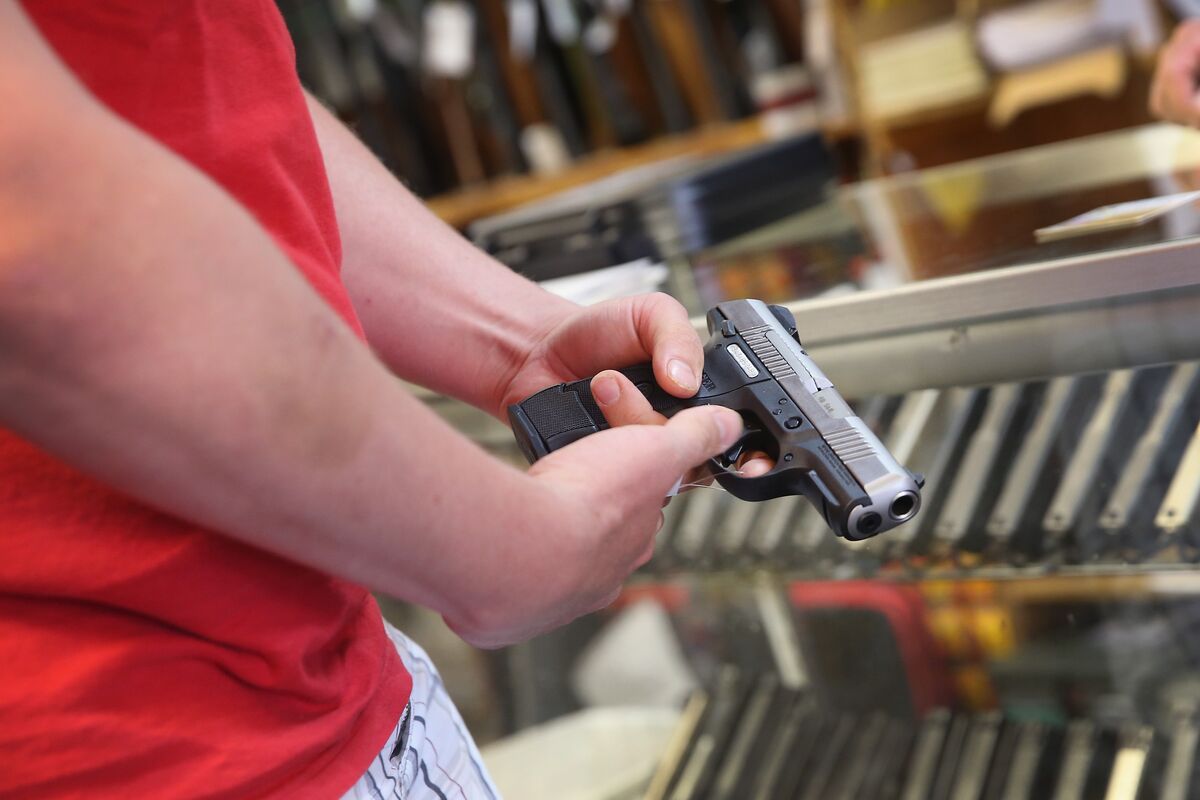 Keeping guns out of the wrong hands.
It's unlikely that California Governor Jerry Brown had Colby Sue Weathers in mind when he signed Assembly Bill 1014 into law yesterday. The law enables people to temporarily prevent mentally disturbed family members from possessing or purchasing guns. A so-called gun-violence restraining order, akin to the one used to obtain restraining orders in domestic violence cases, will allow police to search for and seize firearms.
The impetus for the law, which also allows law-enforcement officials to ask for a restraining order, was the shooting in May in which a mentally disturbed man killed six and wounded a dozen near the University of California at Santa Barbara. Although the killer's parents had expressed grave concerns about his mental state, nothing prevented him from purchasing guns.
Colby Sue Weathers had similarly unfettered access to guns in 2012 despite being a suicidal, paranoid schizophrenic with a history of drug and alcohol abuse. Diagnosed with schizophrenia in 2011 and repeatedly hospitalized, Weathers was nevertheless able to buy a gun in her home state of Missouri, which she used to murder her father. Weathers's mother had called the gun shop in advance, asking employees not to sell a weapon to her daughter. The sale went through. The murder quickly followed.
Mental illness, alas, is no impediment to gun possession in the U.S. States have made enormous progress in the past three years adding mental-health records to the federal background-check database. But the results are still spotty; a dozen states have submitted fewer than 100 such records. Cases of substance abuse are significantly underreported.
The National Rifle Association and other gun-rights groups expressed outrage at California's new law. Charles H. Cunningham of the NRA's Institute for Legislative Action wrote that the temporary restraining order is "one of the most egregious violations of civil liberties ever introduced in the California legislature."
The gun lobby is perpetually outraged, of course. But it surely recognizes the threat posed by the law. If the insane can be barred from firearm possession, it logically follows that other high-risk groups -- drunk drivers with multiple offenses, for example -- might one day face more stringent barriers.
"Every one of us wants to prevent a mass shooting," California Assemblyman Tim Donnelly, who opposed the law, told the New York Times. "I don't believe you can ever stop that with laws. I don't believe you can legislate evil out of the hearts of men."
Point taken. This law, however, seeks only to legislate guns out of the hands of the mentally disturbed. Thank you, California.
--Editors: Francis Wilkinson, Michael Newman.
To contact the editor on this story:
David Shipley at davidshipley@bloomberg.net