India and U.S.: Please Be BFFs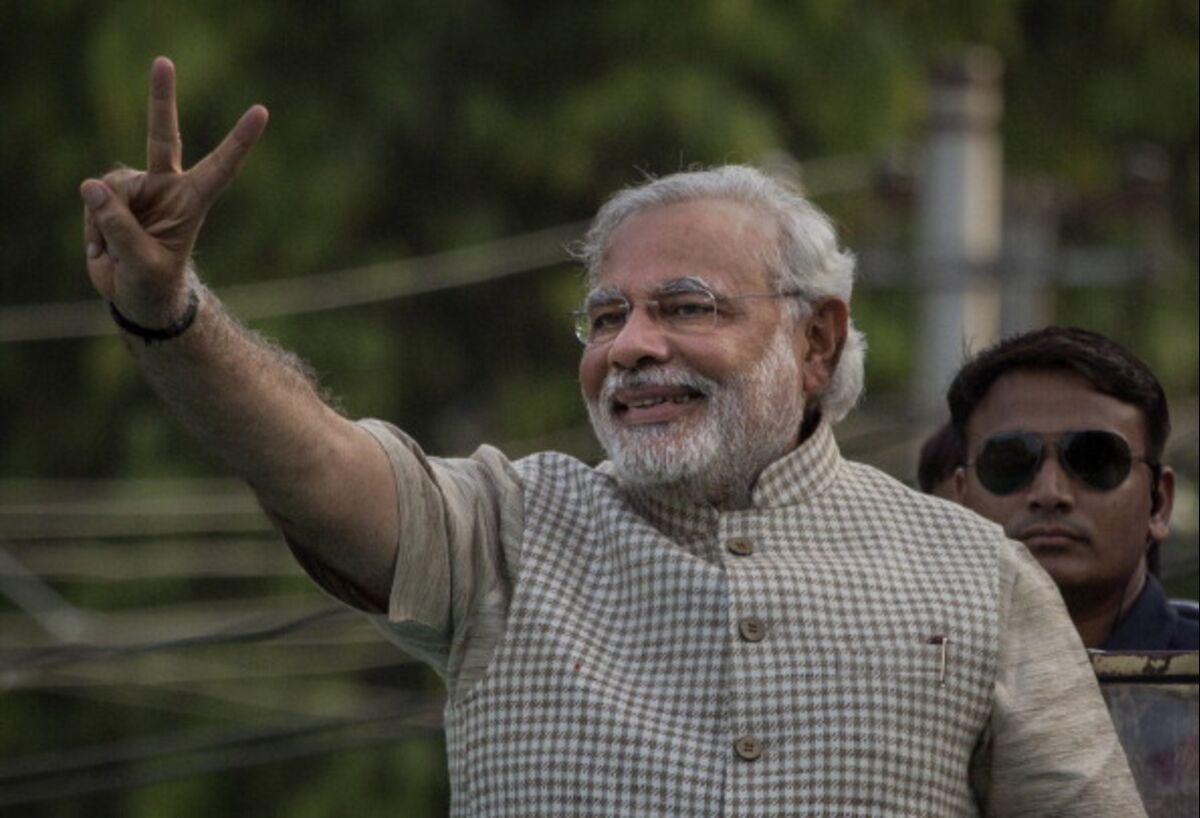 Will the victory tour continue in the U.S.?
When they meet at the White House tomorrow, President Barack Obama and Indian Prime Minister Narendra Modi will celebrate all that unites their nations -- one the world's most powerful democracy, the other its biggest. To reinvigorate the Indo-U.S. relationship, however, the two leaders will need to think more clearly about what divides them.
The commonalities are obvious. As market democracies, India and the U.S. share an interest in maintaining a balance of power in Asia that isn't dominated by Communist China. They're both dedicated to countering extremism in the region and helping to stabilize Afghanistan. In the U.S., an influential Indian diaspora has forged powerful links between the two countries in academia, technology and business. Deeper U.S. engagement with India is one of the few foreign-policy issues on which both Democrats and Republicans agree.
Yet expectations have been raised so high, disappointment has been equally great. India bristles at U.S. complaints that its outsourcing industry steals American jobs and at restrictions on the number of high-tech workers granted U.S. visas. The U.S. laments what it sees as Indian obstructionism of efforts to expand global trade and combat climate change. A landmark deal to provide India with civil nuclear technology has been stalled since 2010, when new laws imposed excessive liability on plant operators. By the time a minor Indian diplomat was arrested in New York earlier this year for allegedly underpaying her maid, the relationship had grown so brittle it almost cracked.
Under Modi, there does seem to be an opportunity to mend things. India's new leader is self-confident and politically unchallenged at home. He shows no signs of bearing a grudge against the U.S. for ostracizing him after deadly anti-Muslim riots in 2002 on his watch as chief minister of Gujarat state. He appears single-minded in his determination to revive India's economy and its geopolitical standing -- achievements that would finally give the U.S. a real partner in South Asia.
U.S. leaders, however, will have to accept that Modi will seek this expanded role on his own terms. India has no interest in becoming the anchor of a U.S. "pivot to Asia." Its relations with China, Russia and Iran will almost certainly be closer than many Pentagon strategists would like. On the other hand, officials in Washington can trust that India's interests will ultimately align with those of the U.S. and its allies in the region. In recent bilateral summits, Modi has already shown himself far more comfortable with the embrace of fellow democracy Japan than with that of China.
Similarly, there's no longer much question that Modi intends to pursue his primary goal -- reviving gross domestic product growth -- as an economic nationalist rather than a pure free marketeer. Rather than seek to privatize ailing state-owned companies, he's sold off small stakes to raise cash. He's opened up certain sectors including defense and insurance to greater foreign ownership, but control still rests in Indian hands.
What Modi needs to understand is that such decisions have consequences. U.S. companies are not going to invest billions in India simply because the prime minister has declared the country open for business again. And as he well knows, India would be foolish to forgo the technology and skills that Western investment brings. Billion-dollar pledges from the Chinese look good on paper, but past promises have amounted to little concrete on the ground.
Before U.S. companies begin to invest seriously, they'll need to see more action from policy makers in New Delhi and greater clarity in the business environment. Modi's government will need to be much more forthright about removing the threat of retroactive taxation that still hangs over foreign companies. He would be wise to open up key sectors -- especially defense -- to majority foreign ownership if he really wants companies to "make in India," as he declared last week. Above all, he needs to tackle the stifling land and labor laws that currently make India such a terrible place to do business. Indians are waiting for such reforms, too.
That's not to say there aren't several areas where India and the U.S. can cooperate more closely now -- in space exploration and cyberdefense, in fighting terrorism and piracy, and in preventing the spread of diseases such as Ebola. Obama and Modi should talk about how India can expand its support for the new government in Afghanistan before U.S. troops leave. They may do all this because it's in their individual interests, rather than because of some mystical bond between the two giant democracies. But if such a link is ever to be developed, this is where the leaders will have to start.
--Editors: Nisid Hajari, Mary Duenwald.
To contact the editor on this story:
David Shipley at davidshipley@bloomberg.net