Yes, a Nuclear Deal With Iran Is Still Possible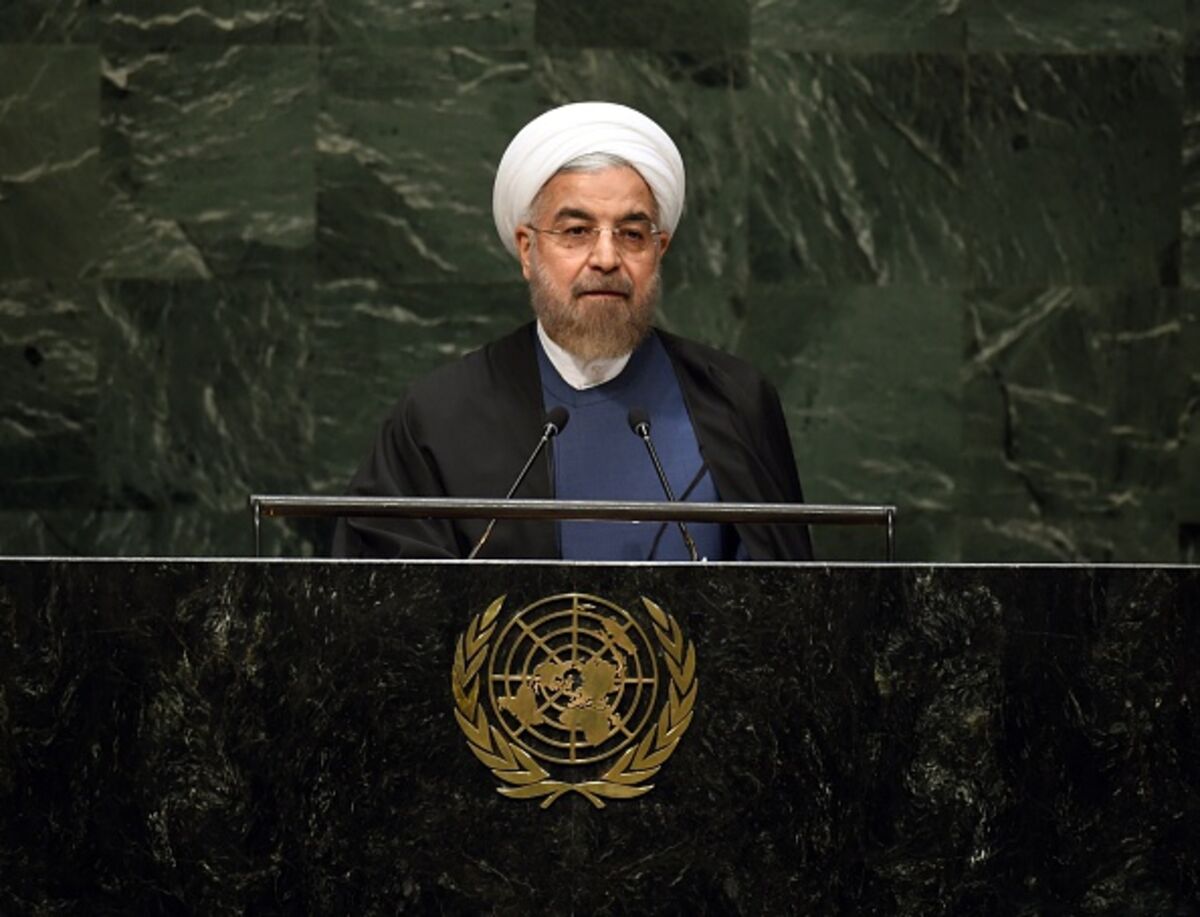 In their addresses to the United Nations General Assembly this week, the presidents of Iran and the U.S. agreed on only one thing: that the other one should seize the opportunity to strike a deal on Iran's nuclear fuel program before the deadline, now just two months away.
Both men, of course, are right. And while President Barack Obama should (and will) ignore President Hassan Rouhani's broad hint that the U.S. should make concessions in the nuclear talks in order to secure Iranian cooperation in fighting Islamic State, there is little doubt that a deal could lead to improved security for everyone -- and that failure would create new dangers.
QuickTake Iran's Uranium Enrichment
As the Nov. 24 deadline approaches, the two sides have grown increasingly pessimistic that they will be able to agree on how many centrifuges Iran should be allowed to possess for its uranium enrichment program.
Negotiators for the so-called P5+1 (China, France, Germany, Russia, the U.K. and the U.S.) want Iran to cut 8,000 of the 10,000 operational centrifuges it has today, thus stretching to nine to 12 months the time it would need to "break out" and enrich enough weapons-grade uranium for a bomb (from two to three months today). Iran, on the other hand, wants to be able to grow its centrifuge capacity to 190,000 by 2021 -- to feed its nuclear power plant at Bushehr.
Obviously the gap in expectations is vast. But it's a mistake to focus so intently on the centrifuge numbers, turning them into destructive measures of victory or defeat, when "breakout" depends not only on producing fuel for a bomb, but also on assembling and testing the delivery mechanisms and warheads, as an excellent new paper from the Washington-based Arms Control Association explains. To prevent Iran from developing a clandestine program that could put together the whole package, the U.S. and its allies mainly need an intrusive inspection program.
A potential phased agreement that would satisfy both sides could, for example, give Iran some of the centrifuges it wants but require that it stockpile uranium in powder, rather than gas, form so as to expand the breakout period. Other creative solutions have been floated, too. Where the P5+1 should not compromise is in requiring on-demand access to Iranian facilities, including military ones, to conduct inspections.
Iran and the U.S. are not friends, as Rouhani made clear with his cynical remarks to the U.N. today, suggesting that the U.S. created the terrorists it is now targeting in Syria. The Khorasan Group that U.S. jets bombed near Aleppo is led by a senior al-Qaeda operative who until last year operated from Iran, with the blessing and protection of the regime.
Yet Rouhani and Obama don't need to be friends to defuse the nuclear issue. All they need is the courage to convince powerful lobbies back home -- in the U.S. Congress and the Revolutionary Guard -- that they needn't come out of the talks with victory, only a deal.
--Editors: Marc Champion, Mary Duenwald.
To contact the editor on this story:
David Shipley at davidshipley@bloomberg.net