China's Bogus Trial Will Foster Real Extremism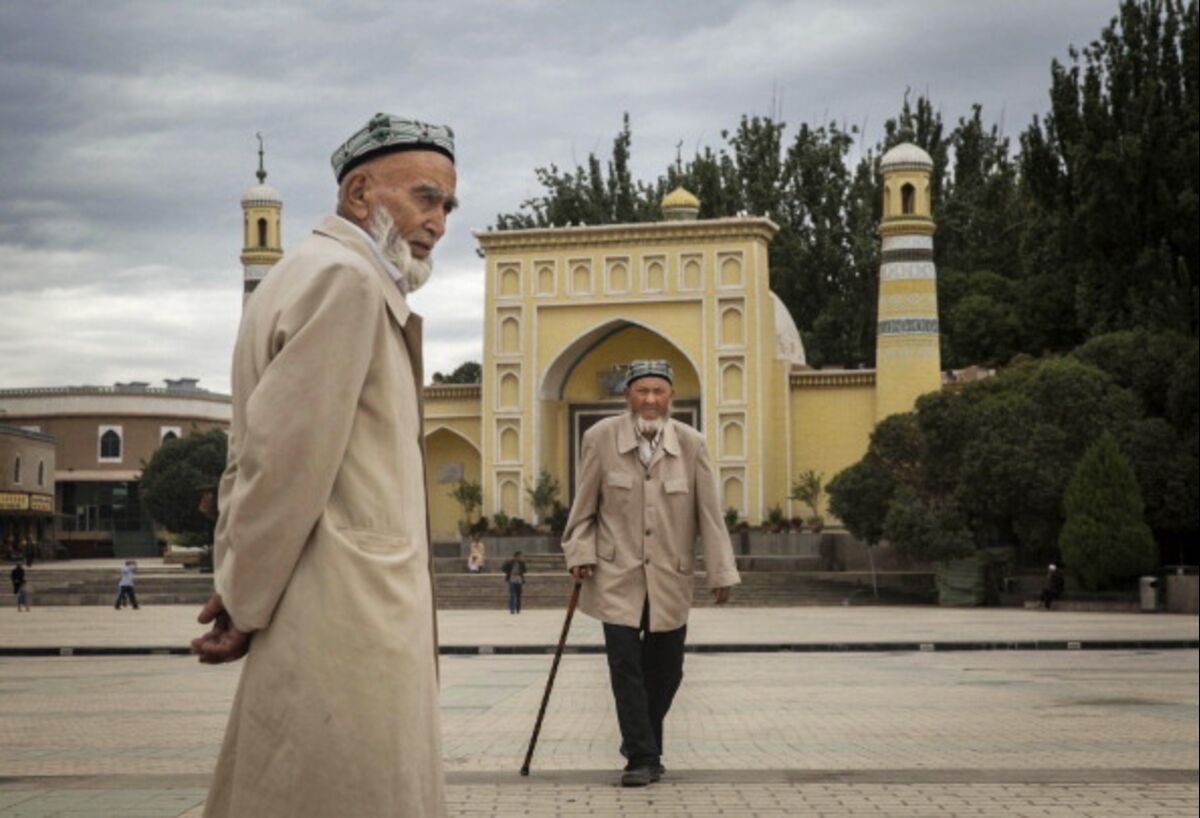 China may have valid concerns about the threat of terrorism in its far western province of Xinjiang, home to the country's mostly Muslim Uighur minority. Today's court verdict sentencing the moderate Uighur scholar Ilham Tohti to life in prison, however, is certain to make that problem worse.
The charges against Tohti, who was convicted of promoting separatism after a farcical two-day trial, are widely acknowledged to have been spurious. The Beijing-based economics professor has always sought to act as a bridge between Uighurs and China's majority Han population. His crime seems to have been to "internationalize" Uighur grievances, as prosecutors complained, by publicizing them in Western media outlets.
Domestically, Chinese authorities will cast Tohti's conviction as part of the wider campaign to combat Islamic radicalism. In this, they're playing on real fears. Two high-profile attacks earlier this year -- at a crowded train station in the city of Kunming, in Yunnan province, and at an outdoor market in the Xinjiang capital of Urumqi -- killed 60 people and shocked ordinary Chinese. And while there's reason to be skeptical of claims that local extremists have operational links with terrorist groups in Pakistan or with Islamic State, young Uighurs have traditionally been able to access many of the same jihadist Internet forums as anyone else. China has as much reason as Western nations to worry about its citizens succumbing to radical appeals online.
More than a decade after the Sept. 11 attacks, however, countries around the world have learned how best to prevent attacks by homegrown radicals or scattered cells: with good, timely intelligence. The way to get that intelligence is to convince affected communities that it is in their interest to expose and fight extremism. The key is to build in resistance to jihadist appeals from the start.
China's anti-terror campaign in Xinjiang does the opposite. Authorities have broadened their efforts beyond tracking would-be terrorists to restricting symbols of Uighur cultural and religious differences. Campaigns have targeted men with long beards and women wearing full veils. The state has imposed limits on Uighur weddings and funerals, as well as on who can go on the hajj pilgrimage. Schoolchildren are forced to learn in Mandarin rather than the Uighur language, while students younger than 18 are forbidden from entering mosques. During this year's holy month of Ramadan, teachers and civil servants were banned from fasting during daylight hours.
Such measures -- combined with an influx of Han migrants so large, they now make up almost 40 percent of the province's population -- contribute to the Uighurs' sense that their identity is under attack. This has fueled a different kind of violence. In one typical incident in late July, a knife- and ax-wielding mob attacked government buildings and a police station in southern Xinjiang; officials later reported that police, in repelling the assaults, had killed 59 "terrorists." In fact, the dead appear to have been ordinary citizens enraged by the arrest of several dozen women and girls who had refused to remove their headscarves.
Income inequality between Uighurs and the Han Chinese only makes matters worse. Beijing has poured so many billions of dollars into Xinjiang in recent decades, per-capita gross domestic product has multiplied 28 times. Yet the best jobs continue to flow disproportionately to Han immigrants. National authorities have talked about integrating Uighurs and Han more closely, but in the current atmosphere of mistrust, measures such as offering cash bonuses for mixed marriages only add to Uighur fears that their culture is being subsumed.
Unless Chinese authorities can open up a space for true autonomy and the free expression of cultural difference among Uighurs, they will never win over the population in Xinjiang. In his writings, Tohti repeatedly pointed out that this could be done within the framework of the Chinese constitution, which affords minority areas such as Xinjiang greater freedom than exists in practice. By suppressing even moderate figures such as Tohti, China's leaders seem to be telling young Uighurs that their aspirations are unattainable by peaceful means. Little wonder, then, if some of them seek darker measures to pursue their goals.
--Editors: Nisid Hajari, Mary Duenwald.
To contact the editor on this story:
David Shipley at davidshipley@bloomberg.net