Five Undercovered Midterm Stories
There's a lot more to cover than just the size of the Senate majority.
by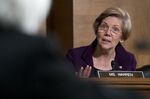 It's terrific that we have six polling aggregators and forecasting models, each giving us rapidly updated odds for every Senate seat. It's nice to have the chances of a Republican majority in the next Senate (continued aggregation-of-aggregation odds: toss-up, very slight edge to Republicans).