Trade of the Day: Bruschetta About to Get Ruinously Expensive
Trade of the Day is to gobble a slice of bruschetta as Spanish drought drives the price of olive oil through the roof.
by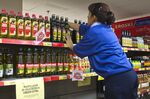 A drought in the south of Spain, which produces half of the world's olive oil, combined with a bumper harvest last year that sapped the vigor of trees threatens to reduce this year's crop by as much as 40 percent, the Guardian newspaper reported.
So the Trade of the Day is to slather a thick slice of toasted sourdough bread with olive oil, caress with garlic and top with fresh tomato and basil. The price of olive oil has soared by more than 46 percent in the past three months; at more than 2,400 euros per metric ton, it's far too expensive to waste silencing squeaky doors, easing stuck zippers or moisturizing your cuticles.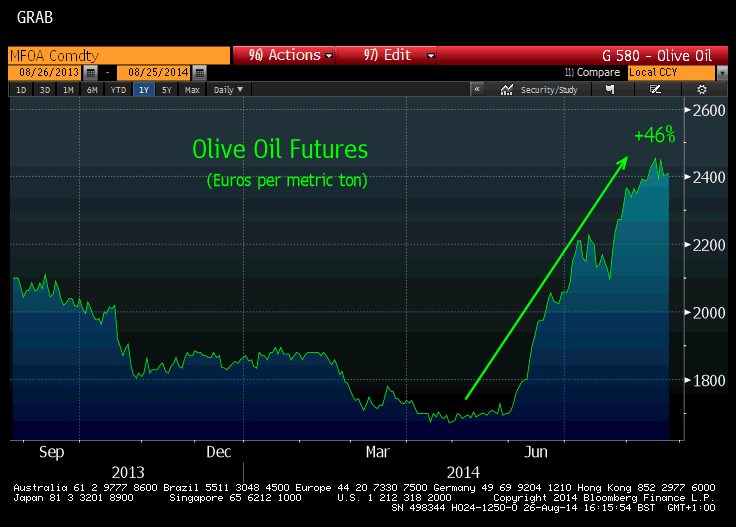 This column does not necessarily reflect the opinion of Bloomberg View's editorial board or Bloomberg LP, its owners and investors.