What France Needs From Europe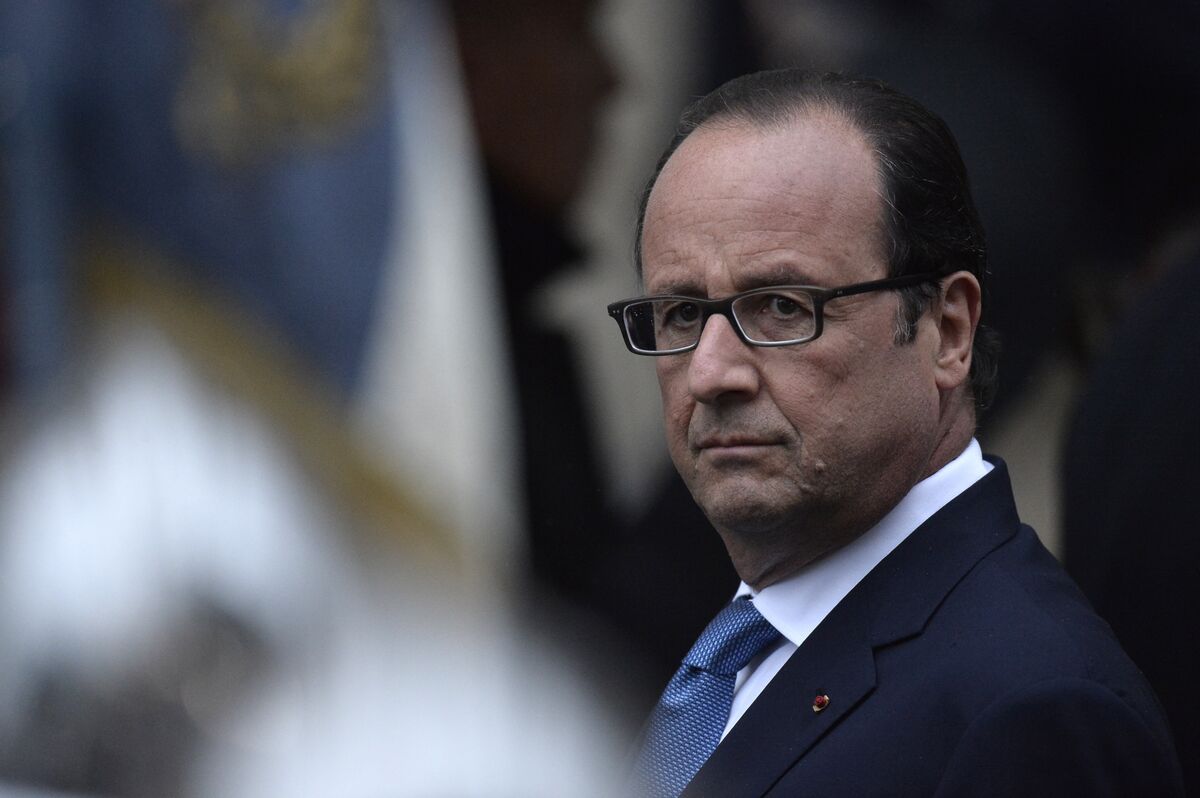 President Francois Hollande, call Mario Draghi.
French President Francois Hollande has announced a government reshuffle to be rid of a dissenting minister he shouldn't have appointed in the first place. If that looks clumsy, notice that the president's hand was forced when the minister in question said something true.
Arnaud Montebourg, the departing economy minister, is an old-fashioned leftist who was bound to be at odds with Manuel Valls, the more centrist prime minister Hollande appointed earlier this year. Under Valls, Hollande's government has emphasized supply-side reform -- business tax cuts and regulatory reform -- as the way to revive France's stagnant economy. Montebourg wants fiscal expansion instead. Over the weekend, he contemptuously denounced his own government's policies.
Hollande had to fire him. The problem is, Montebourg has a point. Like much of the euro area, France is suffering from a chronic lack of aggregate demand. In the medium term, there's no doubt that this paralyzed economy, as Valls has called it, needs liberalizing in the way he proposes. But the timing is all wrong. When demand is this weak, supply-side reform is unlikely to spur growth. There's even a chance that it will worsen the recession by lowering prices and tipping France into deflation.
The priority for France and for Europe more broadly should be to revive demand. But how?
QuickTake Europe's QE Quandary
The European Central Bank could have done more, but it has failed to act decisively. Over the weekend its president, Mario Draghi, suggested at the Jackson Hole central bankers' conference that he was still inching toward proposing outright quantitative easing, of the kind that the U.S. Federal Reserve has used to good effect. Draghi has been inching for a long time but hasn't yet gone anywhere. QE is now long overdue, and in the meantime inflation in the euro area has fallen perilously below the ECB's target.
Interestingly, Draghi also said that fiscal policy could play a bigger role in reviving demand. That's Montebourg's point. True, Draghi says that room for this easing should be found within the European Union's agreed-upon fiscal rules -- which mandate fiscal tightening -- whereas Montebourg objects to the rules themselves. Again, though, Montebourg is correct. With interest rates close to zero and the ECB unwilling or unable to ease monetary conditions further, the EU's fiscal rules need to be scrapped and replaced with something fit for the job.
France no longer controls its own monetary policy -- but that doesn't mean Hollande can't call on the ECB to act. And it's equally important that fiscal policy helps demand to recover. This requires an explicit reconsideration of the euro area's fiscal arrangements.
A government at odds with itself is no use to anybody, and if Hollande's purge brings a new unity of purpose, that's fine. But this unity needs to be organized around an effective policy program. Yes, in the fullness of time, supply-side reform is indispensable. For now, though, monetary and fiscal accommodation should be Hollande's most urgent priorities.
--Editors: Clive Crook, Mary Duenwald
To contact the editor on this story:
David Shipley at davidshipley@bloomberg.net