Don't Censor Islamic State, Spy on It
Islamic State terrorists are good at social media marketing, but that does not mean they should be banned from networks: It provides an opportunity to study their recruitment techniques.
by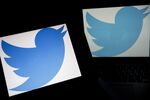 When a powerful denial-of-service attack brought down Sony's PlayStation Network on Sunday, a group that claimed responsibility said it had acted on behalf of the Islamic State, the rapidly growing terrorist organization in the Middle East. Even if the "Lizard Squad" had nothing to do with it, the story was just another example of Islamic State's devilish skill at promoting itself on social networks.