Why Ransom Should Remain an Option
The argument for never paying ransoms seems clear cut, yet it isn't.
by
Not paying ransom to terrorist kidnappers is an efficient solution: It has been proved to reduce the number of hostages taken. Except that maybe it isn't the best solution.
Last year, Claudio Detotto, Bryan McCannon and Marco Vannini published some compelling research that supports the case against paying ransoms. They looked at the last 50 years of Sardinia's 500-year-old kidnapping industry and found that 1991 Italian legislation that automatically froze the assets of the victim's family all but finished off the business: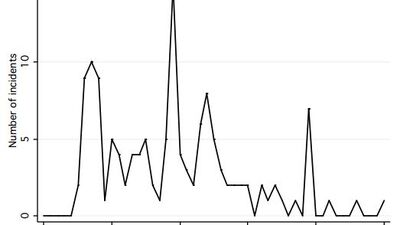 Criminals, terrorist or not, are as rational as anyone else and will only do something if they think the reward outweighs the risk, the researchers concluded. Even if the Italian policy has stopped some families from reporting kidnapping incidents -- as may well be the case -- the asset freeze law shortened the duration of the few that were reported. Holding hostages longer stopped making sense as soon as a case became public. Families could not look for money, but police were looking for the perpetrators.
Longtime kidnapping researcher Todd Sandler, of the University of Dallas, and his collaborators have also shown that making concessions to kidnappers on one case would undermine the credibility of other targets who say they will not pay or even negotiate. Remove the incentive and you undermine the enterprise. Enforce a strict no-ransom policy, and terrorists will look for other ways to make a buck. It's that simple. Or is it?
In 2008, economist Walter Block and lawyer Patrick Tinsley argued in an influential paper against adopting laws to ban ransom payments, suggesting, among other things, that the assumption of rational action on the part of kidnappers is "manifestly untrue." The case of Abu Musab al-Zarqawi, the leader of Islamic State's antecedent, al-Qaeda in Iraq, would seem to support that idea: He used to kidnap foreigners and behead them without asking for anything at all.
Other studies, such as this one from terrorism expert Minwoo Yun of Wheeling Jesuit University, suggest that when terrorists put forward any kind of demands, financial or otherwise, that indicates a higher probability that the hostage will be released.
The Italian experience also shows that some kidnappings will still happen even if paying ransom becomes extremely difficult. And when there are fewer hostages -- perhaps taken by groups unaware of the anti-ransom consensus or hoping to overcome it by hunting increasingly important people to kidnap -- the probability that they will be killed goes up.
Not leaving the ransom option open fits the logic of war. Either the U.S. Marines will drop out of the sky and destroy the hostage takers -- in the case of photojournalist James Foley that didn't work out -- or the terrorists will kill their infidel victim and distribute the fortifying video to their supporters. Yet this approach may not be smart for detective work.
Keeping the ransom option open may create opportunities to track down kidnappers and free hostages -- and a growing number of successful hostage liberations would be as powerful a deterrent to terrorists as declarations that no money will be paid out. So a policy of refusing to pay isn't so obviously superior, after all.
One thing is for sure, though: More deaths like Foley's will just raise the savages' morale.
This column does not necessarily reflect the opinion of Bloomberg View's editorial board or Bloomberg LP, its owners and investors.
To contact the author on this story:
Leonid Bershidsky at lbershidsky@bloomberg.net
To contact the editor on this story:
Marc Champion at mchampion7@bloomberg.net
Before it's here, it's on the Bloomberg Terminal.
LEARN MORE