How to Spot the Garbage in News
There are some useful, easily learned skills that can help you read news and financial reports about the markets.
by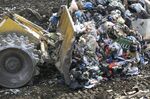 Many years ago, when I was a poor and humble graduate student, I taught the prep course for students taking the GMATs and LSATs. I understood the internal logic and game theory needed to succeed on standardized tests, and could explain techniques used to do well on them.

One of the keys to succeeding on these tests was to have strong reading comprehension skills. Toward that end, I taught what I like to call active reading. It required the reader to approach text in a rigorous and logical way, challenging each sentence to find assumptions, false statements and deductive errors. Think of it as logical skepticism.
I still use these muscles everyday. I can randomly pick up any newspaper article or analyst report, and find holes and flaws merely by asking questions the author left unanswered. Active reading often leads to the conclusion that the vast majority of news is at best incomplete and uninformative, while a majority of research reports are full of biases and logical errors.
That is a pretty bold statement, and to demonstrate this, I am going to take a random article and dissect it using logical skepticism. When I am finished, you will have a better understanding of why I often say "Lose the News." I hope you never look at media noise in the same way.
Yesterday, an article decided to take stock of investors' concerns, quoting many strategists and managers. I chose it because it was well-written and researched, and offered the perspectives of many strategists. However, this exercise can be done with any article or research piece written by anyone anywhere.
(Passages from the text are italicized.)
Stocks have come so far, so fast that investors are getting nervous.
How far have stocks come relative to past market rallies? Where are we relative to the median bull market? Is this consistent with prior cycles, or is this an outlier?
The key to understanding this sort of statement is putting it into historical context: is "too far too fast" based on the data, rather than an unsupported supposition?
We continue:
"For investors concerned about short-term performance, I have been urging people to get a little more defensive and raise a little more cash to create a little more firepower for later," said David Joy, chief market strategist at Ameriprise Financial which oversees $810 billion.
What is Joy's past record in making "defensive" moves? Should we pay attention to his trading moves? Has he generated alpha, or above market returns, via short-term market timing? What have the increased trading expenses and capital gains taxes cost? In his defensive moves, how much of the market losses has he avoided? While in cash, how much of any rally has he missed? Further, can an asset manager overseeing almost $1 trillion actually swing in and out of stocks, capturing the short term feints of the markets?
These questions allow us to evaluate how much concern we should have for Joy's statements.
More:
Now the Fed is ending the bond-buying and preparing to raise interest rates next year. The prospect of higher rates, Mr. Joy said, could unsettle markets.
What is the past correlation between rising interest rates and equities? What other factors -- valuation, inflation, earnings trends -- if any, are significant?
Adam Parker, Morgan Stanley's chief U.S. stock strategist, said the pullback is already over. "I think this is a buying opportunity."
The same questions arise with Parker regarding his past track record. Without context, an investor has no idea how to interpret or weigh his statements. This is a common issue in much news reporting.
"Our clients are concerned that the market has come so far in the past five years that stocks are expensive," said Scott Wren, senior stock strategist at brokerage firm Wells Fargo Advisors.
Are stocks expensive? What do the various metrics suggest about valuation? Are prices within a standard range? What factors might mitigate or exacerbate valuation concerns?
The article notes that the "S&P 500 has nearly tripled since March 2009" but doesn't mention this follows a 57 percent drop. Are rallies of this magnitude common or uncommon following declines of that size? What is the best way to provide context for this move: should it be from the earlier low mark, or would a longer timeline provide better perspective?
[S&P500] trades at 18.5 times its companies' reported profits for the past 12 months, according to Birinyi Associates. The long-term average is 15.5. Stocks are expensive but not outrageous as in 2000, when the S&P 500 was near 40 times earnings. Stocks were about this expensive before 2008 but the big problem then wasn't valuation; it was housing and lending.
This paragraph does exactly what we have been discussing: It offers a comparison to the past, provides background to the data and places the risks within the context of the long-term arc of investing. As such, it is the most informative paragraph in the column.
Joseph Mezrich, head of quantitative investment strategy at Nomura Securities, measures the earnings gains needed to justify stock prices. Stocks now price in 7% earnings growth, which is normal, he said. "The way I value the market," he said, "there is no bubble at all." The S&P could rise 5% and it wouldn't be overvalued, he said.
The same factors that we previously discussed regarding Joy and Parker would also apply to Mezrich.
"For our clients," said Wells Fargo's Mr. Wren, "the No. 1 concern is that the economy is going to slip into recession again."
How likely is a recession to occur in the near future? What does it mean when a major bank's clients "No. 1 concern" is a recession? Is this a self-fulfilling bearish prophecy or does it suggest further equity gains?
All of this raises the question, what do recessions mean for equities?
Corporate profits are rising less than 9% a year, much slower than early in the recovery. Mr. Wren tells clients this pace is fine but clients still hold more money in cash than he recommends, he said.
Why were earnings rising more quickly early in the recovery? Was the decline in Standard & Poor's 500 Index profits in 2008-09 crisis relevant to the speed of the earnings recovery?
Also, is 9 percent a year good or bad? What does this rate mean relative to long-term profit gains of about 6 percent a year. Does this raise concerns of a cycle heating up too fast or slowing?
"I don't know of anybody who thinks earnings are going down in the second half of the year."
What is the basis that Morgan Stanley's Parker has for evaluating the crowd's earnings expectations? Is it anecdotal or data driven? Further, how significant is crowd assessment of future earnings? Are they usually right or wrong?
For stocks, only two aspects of geopolitics have mattered much in the past: energy prices and major U.S. troop involvement. With the latter unlikely, analysts focus on energy.
This is another strong paragraph that provides both a measure of context and historical analysis. Data supporting these assertions would be helpful, but we don't see it often enough in the daily news media. That is a shame.
Investing today is dominated by hedge funds, which use other borrowing sources that are hard to track, Mr. Roth noted. No one knows how much they have borrowed. If hedge funds have to raise cash because of declines in risky investments made with borrowed funds, no one knows how many mainstream stocks they might sell.
This is an incorrect statement. Hedge funds manage less than $3 trillion, while total investable assets are approaching $100 trillion. Further, there is no evidence that hedge funds are a source of financial instability.
The key to active reading is finding the basis for any factual assertion to determine if it is logically valid or not. As you can tell from the exercise above, many of the statements by those cited in that article are not.
Data provides a start for understanding market events. But without context, we lose meaning. Lacking that, the alternative is often assumptions, myths and bias.
This column does not necessarily reflect the opinion of Bloomberg View's editorial board or Bloomberg LP, its owners and investors.
To contact the author on this story:
Barry L Ritholtz at britholtz3@bloomberg.net
To contact the editors on this story:
James Greiff at jgreiff@bloomberg.net
James Greiff at jgreiff@bloomberg.net
Before it's here, it's on the Bloomberg Terminal.
LEARN MORE