Once Is Enough for Philippines President
Recent hints from Philippines President Benigno Aquino about running for a second term are clearly a political trial balloon. It needs to be popped, fast.
by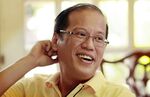 Recent hints from Philippines President Benigno Aquino about running for a second term are clearly a political trial balloon. It needs to be popped, fast.
Aquino's predecessor, Gloria Arroyo, also angled for another six years in office -- something Philippine leaders are constitutionally barred from serving. Aquino's first act when he took office in 2010 was to arrest Arroyo on corruption charges. Why, then, would a man so passionate about cleaning up government and strengthening the rule of law even consider giving in to such a temptation -- one that his late mother, former President Corazon Aquino, railed against?
Clearly, Aquino's mind is on continuity. During his term, he's strengthened the national balance sheet, won investment-grade credit ratings and attacked graft like no Filipino leader has in decades. He also knows that the Philippines is just one bad leader away from reclaiming the "Sick Man of Asia" mantle. There's no guarantee Aquino's successor won't be more like Arroyo or Joseph Estrada (also arrested for graft) than, say, the respected Fidel Ramos. That would put a swift end to the reform drive that's made the Philippines an investment darling.
Aquino may believe that extending his reign would be a boon for Asia's 13th-biggest economy. But at what cost to Philippine democracy? It's troubling enough that the president is reconsidering his position on charter amendments to restrain the Philippines judiciary. Although he used to oppose such executive power grabs, a few run-ins with the courts -- one decision voided parts of his stimulus program on July 1 -- appear to have changed his mind. Contemplating an imperial presidency is far more troubling. This may be Aquino's way of suggesting that the 2016 frontrunner, Vice President Jejomar Binay (himself the subject of a graft probe), isn't up to the job. If so, Aquino should work to groom a successor to continue his good-governance push, not cling to power himself.
Even Ramos once succumbed to the same temptation. That prompted an eloquent rebuke from Aquino's well-loved mother. Seventeen years ago, Corazon Aquino addressed a rally in Manila's Rizal Park, where she spoke of the dark old days under dictator Ferdinand Marcos. As she pointed out, the first sign Marcos favored dictatorship was changing the constitution to stay in power.
"Today, there is a dark wind blowing across our country again -- the wind of ambition, a gathering storm of tyranny," she said on Sept. 21, 1997. "We are here to shield that flame so that the light of democracy will not go out in our country again."
Aquino would hardly have imagined that her words might come back to haunt her son. Let's hope that that memory can dissuade the current president from ruining a legacy that, as of now, would do his mother proud. "Let me tell you now, the presidency is so great an honor, no one deserves to have it again. It imposes a duty so important -- to guide a whole country and protect a whole nation -- that you must do it well," Corazon Aquino said. "And if you did it well, you won't deserve to do it again. Doing your job well was your duty and not a special favor to the country."
This column does not necessarily reflect the opinion of Bloomberg View's editorial board or Bloomberg LP, its owners and investors.