Editorial Board
The Best Doctors Money Can Buy?
The federal government could be getting a lot more for the $10 billion it gives hospitals to train doctors.
by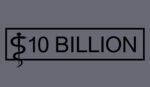 Here's a deal you might be interested in. You get $10 billion a year of taxpayers' money to do something you may well have done anyway. You don't need to say what you spend it on, or why. You can use it wisely or wastefully; the money keeps coming regardless.
That's the nice arrangement the federal government grants U.S. hospitals when it comes to training doctors.
The system for producing a physician works as follows: After four years of medical school, a new doctor gets a residency, almost always at a hospital. This lasts from three to seven years, depending on the specialty, and involves working with patients under the supervision and instruction of more senior doctors. In exchange for taking those residents, hospitals receive about $10 billion a year from Medicare.
Why should Medicare be providing the bulk of what's spent on graduate medical education in the U.S. when the doctors concerned will go on to work in all parts of the system? Mostly, it's a historical accident. But this way of directing the cash has unfortunate consequences, as a recent report from the Institute of Medicine, an independent research group in Washington, explains.
Payments to hospitals are all but guaranteed, "regardless of program performance, efficiency, or quality of training." There's no attention to the right mix of specialties, which means a shortage of primary-care physicians. Nobody in a position of authority is even asking what kinds of doctors the country needs.
Even if this were somebody's job, there would be next to no information on which to base decisions: The data simply aren't being collected. The amount hospitals get for each resident varies, but not according to the quality of the training provided or any other reasonable criterion. Hospitals keep asking for more funding, yet the gap between what taxpayers hand over and what the hospitals actually need is hard to measure.
Slowing the growth of U.S. health-care spending is a top fiscal priority. Changing the way doctors work -- which means changing the way they're trained -- is part of what is required. Elements of a more effective and economical system include team-based medicine, better use of information technology, treating people before they need to visit a hospital and coordinating care to reduce waste. The sooner doctors are introduced to these ideas, the better, and funding for training should reflect this thinking.
As a first step, the institute suggests using some of the existing funding for pilot projects designed to test reforms. These could be overseen by a new group within the office of the secretary of Health and Human Services, with the job of setting goals and making sure they're met. Eventually, though, residencies should no longer be funded through the current system. A new national program, based on transparent measures of performance and clearly stated goals, should replace the present approach.
The U.S. health-care system is changing, and it needs to change more. The way it trains doctors and the way their training is paid for are vital aspects of this broader task of reform.
--Editors: Christopher Flavelle, Clive Crook.
To contact the author on this story:
The Editors
To contact the editor on this story:
David Shipley at davidshipley@bloomberg.net
Before it's here, it's on the Bloomberg Terminal.
LEARN MORE