Africa's Governments Should Be Cautious Borrowers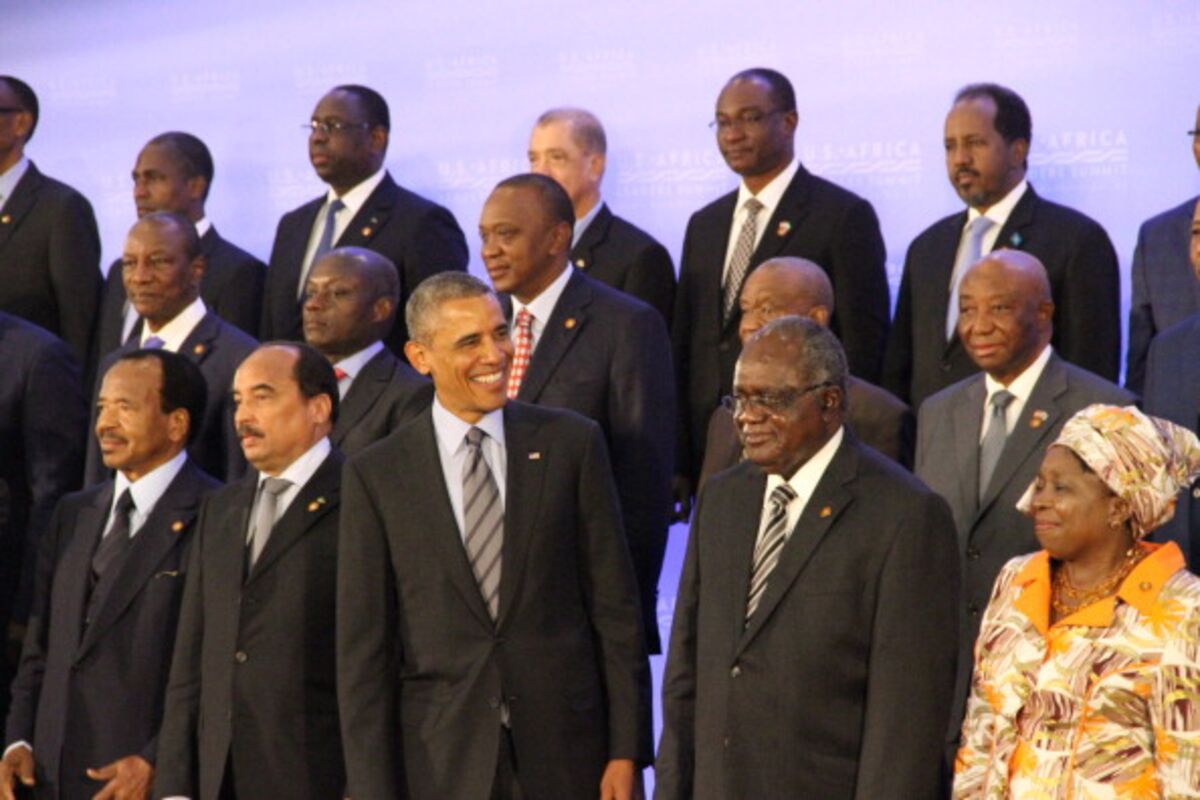 Let's not get too carried away.
Sub-Saharan Africa is this year's emerging-market darling. The region's leaders basked in President Barack Obama's praise at a Washington summit last week. They huddled with captains of American industry and went home with $37 billion in public and private deals.
Investors in emerging-market bonds are enchanted, too. They've snatched up almost $6.5 billion in sub-Saharan sovereign debt so far this year, following a record $9.7 billion in 2013.
Not to be a spoilsport, but a note of caution seems in order. The global hunt for yield after six years of near-zero interest rates in developed economies could be encouraging African governments to borrow more than they should.

It wasn't long ago that some of the countries issuing all those bonds were seeking debt forgiveness -- or had defaulted outright. The ease with which they can now borrow may have less to do with the pace of modernization and fiscal-policy reforms and more to do with the 6 to 9 percent interest rates governments are offering yield-hungry investors.

African public-debt issuances have come fast and furious. In recent years, a dozen governments sold bonds for the first time. Kenya broke the continent's record in June with a $2 billion issue; it was four times oversubscribed. Ivory Coast borrowed $1 billion in July, only three years after a default. South Africa sold about $1.7 billion in dollar- and euro-denominated bonds in July after a three-year absence. And Rwanda could float a $1 billion issue next year, adding the equivalent of 13 percent of gross domestic product to its debt.
Big numbers are one worry, but so is the mix of investors. Large, foreign institutional investors account for most of the flows into emerging-market debt in recent years. These lenders are less willing than others to retain or roll over their holdings when the economic climate turns bad. This amplifies the effect of any downturn by pushing emerging-market bond yields higher and local currencies lower.
The short-term economic outlook isn't free of hazards, either. Standard & Poor's just downgraded some African countries, including South Africa and Uganda, because of China's slower growth. This means lower prices for African commodities and insufficient tax revenue to make interest payments on government debt. Ghana, which is looking to sell $1.5 billion in Eurobonds by the end of August, last week had to turn to the International Monetary Fund for emergency help. The IMF recently warned African governments that they may be overloading their economies with debts they can't service.
The Federal Reserve will soon halt its purchases of U.S. Treasuries. As a result, yields are likely to rise worldwide, and that could put African public finances under stress. Many of the continent's bonds have so-called bullet repayment schedules, meaning that the entire face value comes due at once. When that happens, interest rates are likely to be higher and local currencies weaker than now.
It's great to see African countries grow and prosper. And there's no question that private-sector funds can be put to productive and profitable use in the region. Africa needs as much foreign direct investment as it can get. But public borrowing demands more caution. As Asia learned in the 1990s and Europe found more recently, governments shouldn't always borrow just because they can.
Corrects time frame for new debt issues in fifth paragraph.
--Editors: Paula Dwyer, Clive Crook.
To contact the editor on this story:
David Shipley at davidshipley@bloomberg.net