Turkey Can Avoid Putinism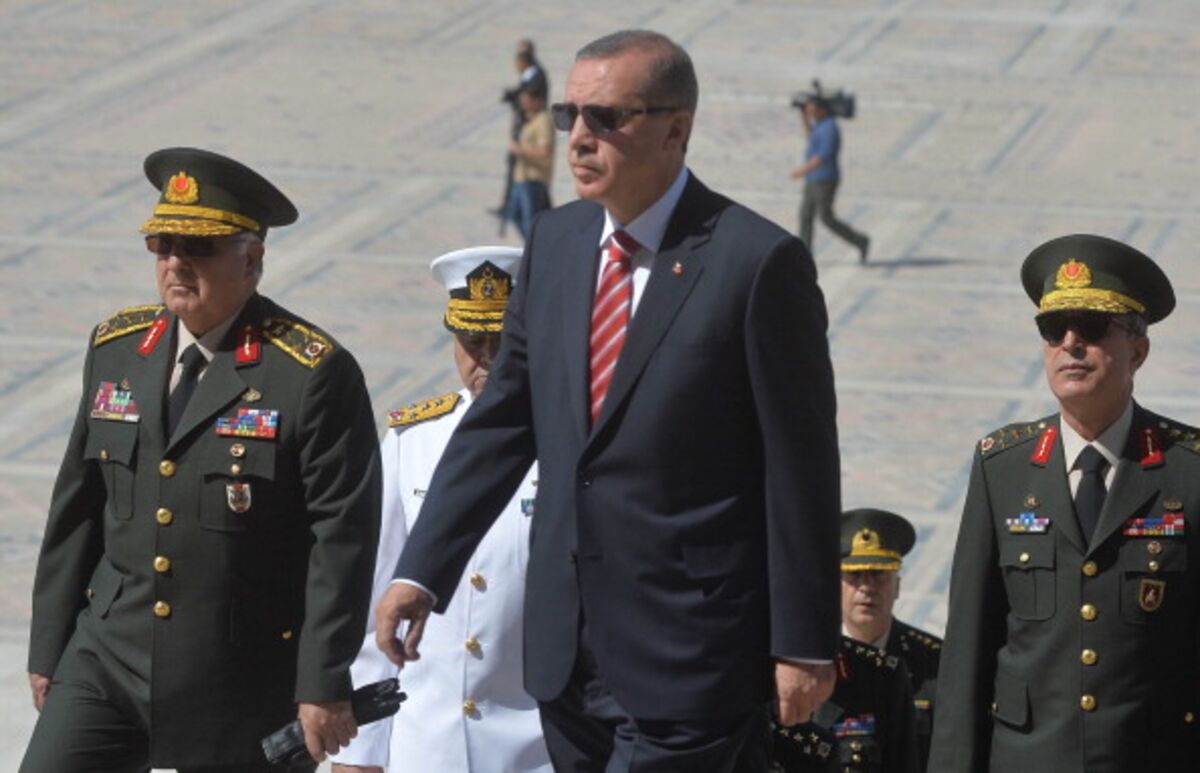 It doesn't have to be Recep Tayyip Erdogan's way.
As soon as Sunday, Turkish Prime Minister Recep Tayyip Erdogan is likely to win the country's first direct presidential election, most opinion polls indicate. And there's little reason to doubt them: He enjoys the support of a slavishly loyal media and has 12 times the declared campaign funding of his politically inexperienced rival.
Erdogan has been the dominant figure in Turkish politics for more than a decade. Yet his move to the presidency would represent a potentially decisive turning point for a country whose rough and ready democracy is vitally important to the region.
QuickTake Turkey's Continental Divide
The change to direct elections already stands to make Erdogan's new office more powerful, simply by adding legitimacy (previous presidents were chosen by parliament). In addition, Erdogan and his Justice and Development Party, or AKP, will try to drive through constitutional changes that would turn the country from a parliamentary republic into a presidential one, concentrating all power in the hands of one man.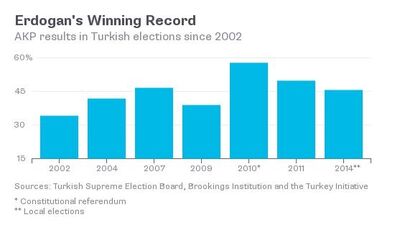 Presidential systems can work well for countries that have had centuries to build strong institutions to temper the power of the executive -- countries such as France. Where institutions are weak, however, presidential rule tends to undermine the separation of powers. Here, Russia is a case in point, and Turkey falls into the same camp.
Already, Erdogan has all but extinguished freedom of the press in Turkey, and this year he purged the judiciary and police of opponents in an effort to block investigations into alleged government corruption. In case anyone might think that, as president, he would adopt a less aggressively partisan approach, he has pledged to redouble his campaign to drive opponents from state institutions.
Only Turks can choose their future, but as they listen to Erdogan's claims to represent "the nation" -- suggesting that all who oppose him must be unpatriotic -- they should recognize that a big win on Sunday may severely damage their democracy and economy. Already as prime minister, Erdogan has sidelined the government's competent economic policy makers and pressured the central bank to cut interest rates, even as inflation has risen to almost double the bank's 5 percent target. Once he enjoys full control, friends who share his destructive economic views -- for example, that high interest rates cause, rather than restrain, inflation -- are likely to run the economy unchecked.
Erdogan has made his ambitions clear. He wishes to become the country's second founding father, after Mustafa Kemal Ataturk, by changing it from a secularist state to one dominated by its religious conservative majority -- by 2023, the 100th anniversary of the republic. The two men have little in common beyond their shared interest in transforming Turkish society in their own image.
Some Turkey watchers are hoping that Abdullah Gul, the departing president, might re-enter politics after the election and challenge Erdogan for control of the ruling Justice and Development Party. That would allow Gul to take the prime minister's post in parliamentary elections next year and block constitutional change. Gul is indeed the only man who could realistically contain Erdogan's power, yet he has disappointed every such hope in the past.
Erdogan and his party have earned their place in Turkish history by breaking the military's grip on the state. This election, nevertheless, should be seen for what it is: a choice between a European- or a Russian-style political future. Turks -- including Gul and the ruling party -- should think hard about awarding Erdogan the scale of victory that would allow him to create a presidential republic. It's a lot harder to rebuild a democracy than to dismantle one.
--Editors: Marc Champion, Mary Duenwald.
To contact the editor on this story:
David Shipley at davidshipley@bloomberg.net