Trade of the Day: Your Endangered BLT
The Trade of the Day is to tuck into a BLT before your sandwich shop realizes bacon prices have climbed to a 30-year high.
by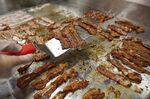 Bacon prices have surged 10 percent this year to their highest level since at least 1980, Bloomberg's Megan Durisin and Fareeha Ali reporttoday. A porcine epidemic diarrhea virus means almost 5 percent fewer hogs have been slaughtered in the past year.
So the Trade of the Day is to buy a BLT, before your local delicatessen catches on and starts cutting back on the bacon and loading up sandwiches with cheaper lettuce and tomatoes.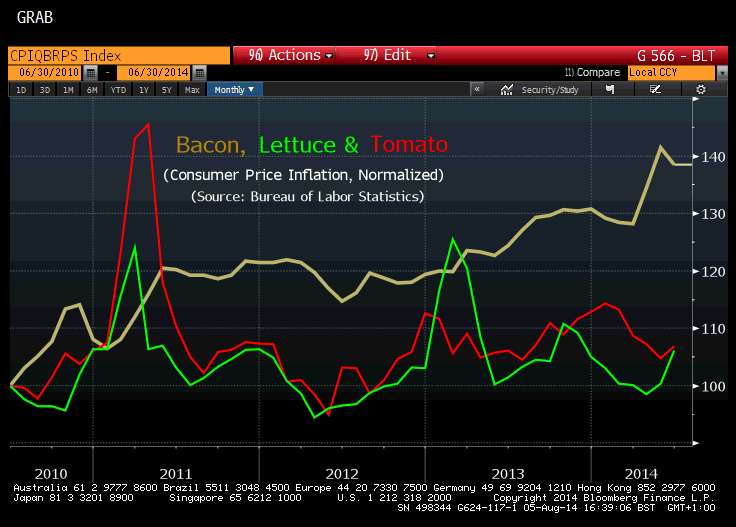 This column does not necessarily reflect the opinion of Bloomberg View's editorial board or Bloomberg LP, its owners and investors.
To contact the author on this story:
Mark Gilbert at magilbert@bloomberg.net
To contact the editor on this story:
James Greiff at jgreiff@bloomberg.net
Before it's here, it's on the Bloomberg Terminal.
LEARN MORE