SEC's Money Can't Break Hooker-Client Bond
A thing I collect is: Relationships that create a duty of confidentiality under insider trading laws. Here's one that's new to me.
by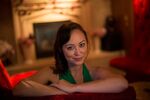 Pretty much the best line you'll read in a financial regulatory article today is this one, from a Wall Street Journal story about the Securities and Exchange Commission's whistleblower program:
"We have a sacred bond with our clients," he said. "Money can't take precedence."

That is from the proprietor of a brothel, the Moonlite Bunny Ranch in Nevada. If you are in the business of simulating a close personal bond with your clients to induce them to give you money -- if you're a banker, say, or a bond salesman -- there's a lot to learn from this guy.
Meanwhile can you think of a profession where money does take precedence? Oh right obviously:
"My motivation at the beginning was compensation," he said. "I was a witness to the banking fraud of the 2008 period. It needed to be corrected, and the bank's behavior needed to be corrected. And I still believe that, absent the compensation opportunity."

That's a hedge fund executive who was willing to expose a bank's misbehavior to regulators for money, but apparently not willing to expose it to the Wall Street Journal for free? The article says that he "was a counterparty in multiple transactions with a major U.S. investment bank," and that the bank altered the contracts in a way that "should have resulted in a significant loss in an off-balance-sheet vehicle and forced the bank to restate its earnings." The SEC thought about his tip, but ultimately passed. So the bank, and the contracts, and the alterations, remain a mystery, presumably until he can find a buyer for the information.
Anyway this article is great and you should read it. 1
One thing worth considering is the connection between the whistleblower-compensation profit motive (the SEC "offers a bounty of up to 30% of penalties for any monetary sanctions the agency extracts that exceed $1 million") and the trading profit motive. One might think that that hedge fund executive who wanted to expose a bank's misstated earnings for profit could (1) short the bank's stock, (2) expose the fraud, and (3) sit back and profit.
The fact that he didn't do that means ... what? That he worries it would be illegal insider trading? (Would it be? 2 Should it be? 3 ) That he's not confident that he's right? Or more generally, that banks' stocks don't predictably go down when frauds and misstated earnings are revealed? If the answer is the latter (and I lean towards that, with perhaps a side of insider trading), then what does that tell you about the banking system and its incentives?
On the other hand there are the prostitutes and their sacred duty. They're not trading either:
Air Force Amy, a popular Bunny Ranch mainstay whose real name is Deanne Salinger, said clients constantly reveal material, nonpublic information. At first she said she would approach Mr. Hof to see if they should invest based on any of the tips, but they agreed that it wouldn't be wise.

A puzzle in insider trading prosecutions is the following: Roughly speaking, it is illegal to trade based on material nonpublic information that has been misappropriated for personal gain in breach of a duty of confidentiality. But the SEC's and prosecutors' view on where that duty of confidentiality falls is sometimes mysterious.
So for instance we talked recently about a case where a corporate executive told his golf buddy about some material nonpublic information. You might think that the corporate executive had a duty to his company not to disclose material nonpublic information to his golf buddy. (I mean, the company would probably think that!) But the SEC thought otherwise, probably because it couldn't make out what personal benefit the executive got from chitchatting about his job on the golf course. So the executive didn't get in any trouble. Instead, the SEC argued that the golf buddy had a "duty of trust and confidence" to the executive. The analogy is to when a lawyer learns about a client's merger and trades on it: The client was well within his rights to tell the lawyer, but the lawyer breached his duty to the client by trading on it. Just swap in "golf buddy" for "lawyer."
You see where I'm going with this. There are lots of relationships that create not-immediately-obvious duties of confidentiality for insider trading purposes. Some, like the lawyer/client relationship, have explicit codes of ethics that require confidentiality; others, like the golf buddy relationship, have only the SEC to argue that there really ought to be a duty of confidentiality. The prostitute/client relationship seems to be ... in the first category?
The Moonlite Bunny Ranch is, obviously, a place that values its sacred bond with clients and takes seriously its obligation to train its employees in their duty of confidentiality. But eventually someone in the adult entertainment industry is going to trade on, or pass along, material nonpublic information obtained in the course of interaction with a corporate executive client. 4 And when the SEC comes after that person, 5 it will be able to point to this article as evidence that there's a well-understood duty of confidence in the industry. In that sense, the Moonlite Bunny Ranch has helped the SEC plenty already.
To contact the author on this story:
Matthew S Levine at mlevine51@bloomberg.net
To contact the editor on this story:
Toby Harshaw at tharshaw@bloomberg.net
Before it's here, it's on the Bloomberg Terminal.
LEARN MORE