How to Tell if Your 401(k) Stinks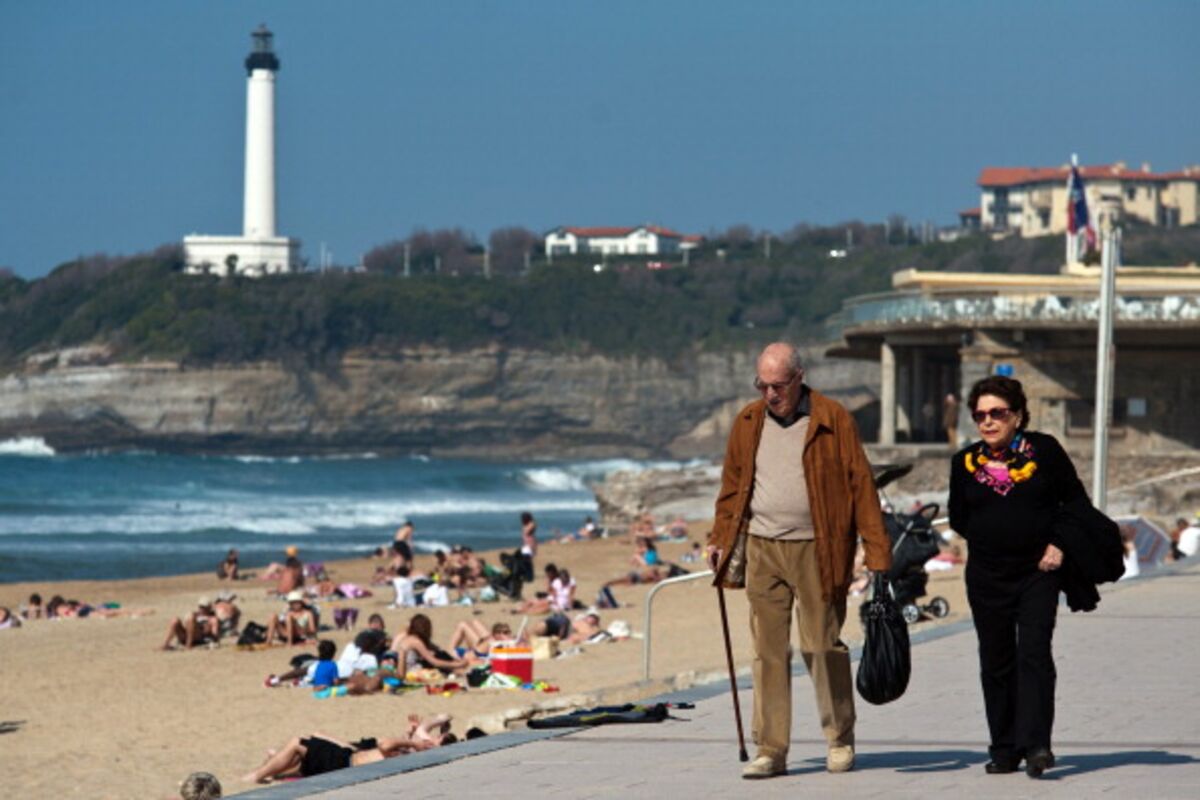 Will you be able to afford a sunny retirement?
So you're ready to retire but don't have a cushion of money in your 401(k) account. What went wrong? Maybe you didn't contribute enough, if you participated at all. Or maybe you tapped into those funds prematurely. Or you failed miserably as a do-it-yourself investor and forgot that markets go down as well as up.
QuickTake America's Retirement Gap
As it turns out, the single biggest factor in determining the size of a 401(k) nest egg -- which 61 million Americans rely on -- is the amount of your company's employee match. Yet figuring out how one plan stacks up against another isn't so simple. A recent Bloomberg News ranking that compares the plans of the 250 largest public companies removes some of the opacity of the 401(k) universe and gives employers and workers a few cues on how to improve the retirement savings rate.
The typical U.S. household approaching retirement has only $120,000 in savings, or about one-tenth what experts say is needed. Since the 1980s, when companies started shifting retirement costs from their balance sheets to their employees by ending guaranteed pensions, the new 401(k) accounts were sold as a way of letting Americans chart their own financial course. Instead, too many people have run into a fog bank.

In the Bloomberg rankings, employees can see for the first time how their plan's matching formulas, investment options and vesting periods stack up against other plans, based on 2012 filings (the latest available) at the U.S. Department of Labor.
Companies ranked high if they matched worker contributions at greater than 1:1, made contributions in every payroll period instead of once a year, allowed immediate vesting, and offered low-fee index funds.
The findings are somewhat surprising. Companies such as Costco Wholesale Corp. and Whole Foods Market Inc. that promote a socially responsible image rank near the bottom (both say they offer other perks such as generous health-care coverage). Scoring high were energy and life-sciences companies, with ConocoPhillips ranked No. 1. Its goal is to allow employees to have 80 percent of their income in retirement -- what retirement experts say should be the goal for most people -- with the company providing two-thirds of that.
Most employers can't afford to be that generous. But if a plan fails to match contributions at 50 cents on the dollar at least, it could amount to hundreds of thousands less in savings over the course of a career. (If you're wondering, Bloomberg LP, which isn't publicly traded and so was not included in the rankings, has a 401(k) that matches employee contributions at 50 cents on the dollar and has a three-year vesting period.)
Of course, there is no law or regulation requiring companies to provide matching funds, let alone retirement plans. Yet many do because they help attract and retain talent. Companies that offer plans, moreover, have a legal duty to provide funds that are suitable for their employees' risk appetite and level of financial knowledge. Some companies will even respond to employee or public pressure when asked why their plans are comparatively stingy.
Until this year, for example, Facebook Inc. -- which was last in the rankings -- didn't match employee contributions. Two months after Bloomberg contacted the company, Facebook changed its policy.
Companies can do more to help employees work the 401(k) ropes by providing professional advice and offering low-cost index funds. Companies could also do more to promote savings by auto-enrolling employees in low-risk funds and giving them the opportunity to opt out. Studies show most workers will stay put, taking advantage of the free money and generous tax breaks in the process.
Unfortunately, companies don't seem to mind the lack of transparency, having done little to shine a light on fees and other plan costs. Their employees, however, can't afford to stay in the dark.
--Editors: Paula Dwyer, Katy Roberts.
To contact the editor on this story:
David Shipley at davidshipley@bloomberg.net