Editorial Board
Does the World Still Need the World Bank?
The World Bank, which fights poverty and income inequality, turns 70 on Tuesday. It needs serious reforms beyond what its president, Jim Yong Kim, is now doing. 
by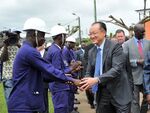 There will always be a need for a World Bank, which celebrates a birthday of sorts Tuesday. There is no need for a World Bank with more than 10,000 employees.