Trade of the Day: Ditch the BlackBerry
The Trade of the Day is to ditch your Blackberry now that Apple has snuggled up to IBM to win corporate business.
by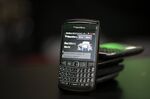 You're still chained to your BlackBerry, checking your e-mails morning, noon and night, because the IT department trusts BlackBerry's corporate security and its server technology, and has for years.
Apple, though, has just put aside decades of rivalry to seal a deal with International Business Machines Corp. designed to persuade IT that iPhones are fit for business use. According to John Butler and Matthew Kanterman of Bloomberg Industries:
A key selling point for BlackBerry historically was its secure network and mobile management. With Apple entering the market, it may further weigh on BlackBerry's smartphone shipments.
So the Trade of the Day is to ditch your BlackBerry -- and get ready for life with an iPhone virtual keyboard.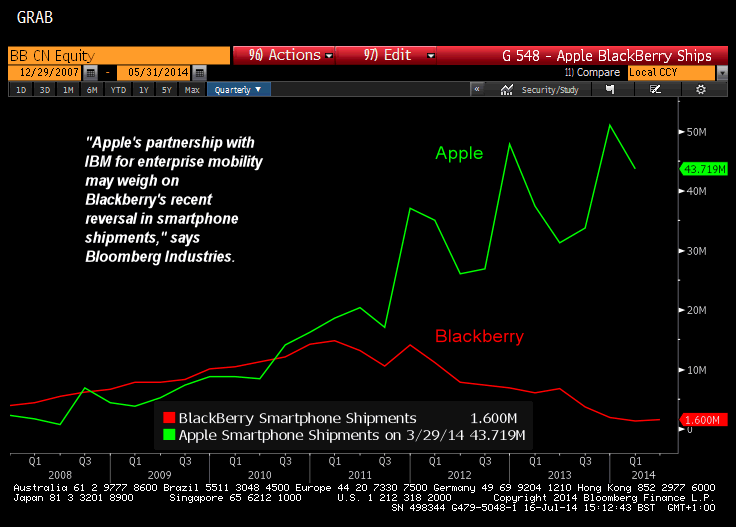 This column does not necessarily reflect the opinion of Bloomberg View's editorial board or Bloomberg LP, its owners and investors.
To contact the author on this story:
Mark Gilbert at magilbert@bloomberg.net
To contact the editor on this story:
James Greiff at jgreiff@bloomberg.net
Before it's here, it's on the Bloomberg Terminal.
LEARN MORE