Jack Lew's Unpatriotic Tax Fix
Treasury Secretary Jack Lew urges legislators to ban tax inversions while arguing for a lower tax rate. Legislators should listen to Lew on the latter.
by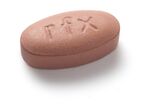 U.S. Treasury Secretary Jack Lew admits that the way to stop U.S. companies from reincorporating overseas is to lower the corporate tax rate and simplify the tax system. As ever, there's a "but": Lew wants Congress to ban tax inversions, as the practice is known, rather than pursue the correct solution from the start.