Editorial Board
Save Lives, Train Midwives
New research on the cost-effectiveness of expanding midwifery care as a way to reduce maternal and infant death demands a reprioritizing of maternal health spending.
by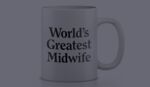 In the world's poorest countries, childbirth remains perilous for both mother and baby. Nearly 300,000 women a year die during pregnancy or delivery, and 5.5 million infants are stillborn or die within a month. The presence of a skilled birth attendant could prevent most of these deaths.
That person need not be an obstetrician. In fact, it's better if he or she isn't: In the majority of cases, a midwife can do the job at least as well, at a fraction of the cost.
Doubling the number of midwives in 58 developing countries would reduce maternal, fetal and infant deaths by 34 percent, new research suggests. And the cost of saving each of those lives would be only about $2,200 -- half what it would be if the new attendants were doctors. That would add up to some $5.5 billion a year, which is serious money. But it's not an unfathomable sum, given that wealthy governments, multilateral agencies and foundations already spend $8.7 billion annually on reproductive, maternal, newborn and child health in the developing world, on top of local government and private expenditures.
These findings only add to what health experts have long known about midwives' potential to save lives. And they call for a reprioritizing of the aid dollars spent on maternal and child health.
Investing in midwives, rather than obstetricians only, pays off because just 15 to 20 percent of deliveries involve complications. Midwives can prevent and manage those problems, calling in a doctor when one is required. In addition to delivering babies, they are trained to screen pregnant women for conditions such as diabetes and high blood pressure, manipulate a baby to reverse a breech presentation, and treat infections, among other things. They cannot give blood transfusions or do cesarean sections.
The latter limitation can be a plus, given the health risks to women and babies of unnecessary C-sections, which can result from pressure from doctors.
Midwives can be trained in two years, they're less expensive to employ than doctors, and they're often more willing to work in their home communities, providing care even in remote areas. They can protect public health even more if they also dispense contraceptives, because fewer pregnancies mean fewer related risks.
Expanding midwife capacity can be done pretty quickly in a poor country, as Afghanistan's experience shows. In 2002, the year after the Taliban were deposed, only 467 midwives practiced there, and maternal mortality reached 2,200 deaths per 100,000 births. A partnership between the Ministry of Public Health and the nonprofit group Jhpiego (funded by the U.S. Agency for International Development, the World Bank and the European Union) established 32 midwifery schools in 34 provinces. By 2012, Afghanistan had 3,500 midwives, and maternal mortality by the next year had fallen to 400 deaths per 100,000 births.
Afghanistan's system includes a standard curriculum for all midwife schools and a formal accreditation process, based on the standards of the International Confederation of Midwives. This minimizes the risk that quality of midwifery care will lag behind quantity, as it has in Indonesia, Burkina Faso and Morocco.
One shortcoming should be addressed in Afghanistan, however, and in other developing countries that might follow its otherwise strong model: Midwives still lack privileges to prescribe all the medicines they need in their toolkit -- for instance, magnesium sulfate to treat hypertension in pregnancy.
For a reasonable cost, a new battalion of midwives can be trained, regulated and equipped to remove much of the danger in giving birth. Countries and aid organizations should recognize that as a worthy investment.