Does Your Broker Love You More Than Himself?
It seems sort of cruel to ask brokers to resist temptation. Wouldn't it be easier to take away the temptation?
by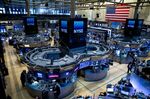 It's sort of a miracle that anyone trades stocks on U.S. stock exchanges. Basic economic theory tells you that it should be impossible. It's a simple agency cost problem. If you want to trade stocks, you go to a broker and give him an order. The broker takes your order to a trading venue. Different trading venues pay the broker different amounts of money for different orders. The broker wants to maximize his money, so he sends each order to the venue that pays the most (or costs the least). Simplistically, market orders to trade at current market prices go to dark venues, which will pay the broker for them, or at least execute them for free. 1 Limit orders that are away from the market price go to stock exchanges, which will pay the broker for them (but which charge brokers to execute market orders). So the only orders that go to public stock markets are the ones that can't trade. So there's no trading. Oops!
Obviously there's trading, which proves that economics is wrong. 2 But the simple silly story that I told in the previous paragraph seems to have real and negative effects. Lots of trading happens in "dark" venues rather than on "lit" stock exchanges, which upsets lots of people, 3 and while some amount of that is because real investors don't like displaying their orders, surely a lot of it is because brokers get better economics from off-exchange trading than from exchanges. 4 And nonmarketable limit orders do seem to be sent disproportionately to the exchanges that pay (brokers) the most for them, which are less attractive to market orders (because they charge brokers for them), meaning that the limit orders tend to sit around longer waiting to trade than would be optimal (for the customer). 5
Who should fix this? Conceptually there are about four levels at which you could fix it:
Customers should demand that their orders be routed to the best place for them, not the best place for their broker.

Brokers should be required to route orders to the best place for their customers, not the best place for them.
Venues should stop doing stuff that creates misaligned incentives. For instance, exchanges should not be paying big fees for nonmarketable orders, or electronic market makers should not be paying brokers for retail order flow.
The system should just stop having so many venues: If every stock traded on only one exchange, then all of this nonsense would stop being an issue.
All of these ideas have some support, 6 but realistically speaking, the current system leans heavily on option 2: Brokers are supposed to do what is right by their customers, not what makes them the most money. This is called "best execution," and people wonder if it actually happens. 7 But it's supposed to happen, and so for the last few months the Financial Industry Regulatory Authority has been contemplating whether it does. And this week Finra sent out a series of targeted examination letters asking brokers that very question. Or a bunch of questions, you can read them, but they're basically to the effect of:
How do you take into account your customer's interests in deciding where to send orders?

How do you take into account the fees you get?
Which is more important to your decision?
No, really.
Also do you pass on the fees to your customers? 8
So we'll see? This exercise feels a little cruel to me. It is actually hard to know in advance, from among the dozens of venues on which every stock can be traded, which ones will be best for your customers. You could quite reasonably say "well, I mean, these five all look about the same, but this one pays me a bit more, so, I mean, I got kids to feed." Surely limiting temptation -- by lowering exchange fees, or consolidating venues -- is a more humane approach than expecting brokers to resist it. (Or sending them questionnaires that are like "how good are you at resisting temptation?") A regulatory structure that is based on people working against their self-interest will always be a little shaky.
The other extreme is to take everything out of brokers' hands. Today the Chicago Fed released a policy paper by John McPartland, a senior policy advisor, about how to fix high frequency trading. It is adorably dorky and strange, full of sentences like, "This is accomplished by raising 'time in the order book' (Tau) to a low but effective exponential power (alpha)." The gist of it is that trading is too durn fast and so we should just have auctions at a random time every half-second, with the winners of the auctions being determined first by price and then, if price is tied, by some exciting mix-of-time-and-pro-rata formula that features a bunch of Greek letters and brackets and firm yet gentle exponents.
The point of this is to cut down on some high-frequency trading tactics (quote stuffing, spoofing, layering) that people often worry about but whose actual existence and importance are a little unclear to me. 9 Others, including the the Bloomberg View editors and Goldman Sachs, 10 have embraced or sort-of-embraced similar ideas, for related reasons (avoiding predation, avoiding deadweight loss of arms races, etc.).
One question you might ask is: If an exchange started doing auctions like this, how would a broker decide whether to route your order there? The broker('s computer) knows that it can get you a price of $X right this microsecond: Should it take that price, or ship your order off to a batch-auction exchange and roll the dice on getting maybe a better price or maybe a worse one? In a continuous world, where information is continuous and so is trading in some venues, non-continuous venues will be a bit of a strange choice.
McPartland knows that and is serenely untroubled, because he's a theorist. His paper "is intended to be global in its scope and in its recommendations," and his recommendations "should be deemed as one complete set that should be considered and implemented as a whole." I take this to mean that everyone everywhere should follow his advice exactly. And, sure, if all stocks everywhere, and all related futures, traded on a randomized-auction basis, then I guess you'd be happy to trade on a randomized-auction basis? Or you might not be, I don't know, 11 but at least you wouldn't have to complain about your broker sending your order to a randomizing venue.
But this feels like a weird way to think about actual market structure, at least in U.S. equities. The current equity market structure is in large part about the proliferation of many venues with many different rules, and the worry that middlemen are gaming those rules for their own self-interested purposes. You could solve a lot of the problems by just making all the venues have the same rules, 12 regardless of what the rules were. Coming up with kooky new ways to allocate trades is a fun exercise, but you can't just assume that those ways will be adopted by every venue -- and, if you could, then just standardizing venues on any set of rules would probably be a higher priority than picking the optimal cool new rules. And if your rules aren't adopted everywhere, then you'll probably just increase the fragmentation of markets, and the opportunities for mischief. The near-term goal, surely, should be reducing temptation, not increasing it.
To contact the author on this story:
Matthew S Levine at mlevine51@bloomberg.net
To contact the editor on this story:
Toby Harshaw at tharshaw@bloomberg.net
Before it's here, it's on the Bloomberg Terminal.
LEARN MORE