view
Has the Market Correction Started?
Stock market corrections are inevitable and it looks like we're experiencing one now.
by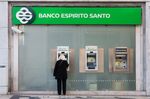 A week ago, I mentioned that a correction was inevitable, and that they were normal parts of all market cycles. The exact tops and bottoms are all but impossible to forecast, but that doesn't seem to stop the usual suspects from trying.

It looks like that correction is now here, triggered by European credit concerns. The equities markets in much of Europe are cheaper than those in the U.S., and stocks in Portugal, Spain, Italy and Greecerose 13 percent in the first half of 2014. Some of those gains are being disgorged as Banco Espirito Santo SA tumbled 16 percent, helping to send the Portuguese benchmark PSI 20 Index to its biggest seven-day drop since August 2011, according to Bloomberg News.
We have been overdue for a correction of 10 percent. It's been more than 1,000 days since the Standard & Poor's 500 Index had a decline of that magnitude. We have simply been due, and delinquencies at Portuguese banks are a handy excuse for wringing out some excesses that have built up over that period.
Whether you are a trader or an investor, the key to surviving these regular spasms, is making a plan while you are still objective and unemotional.
What, you didn't do that before? If that isn't your preferred way to approach a correction, you have a number of other options to consider. You can:
• Respond emotionally, giving in to your lizard brain. It does a good job of keeping you alive, so you might as well hand over management of your portfolio to it.
• Rely on your gut instinct to lead you out of trouble. After all, your instincts helped you buy gold at $400 and sell Apple at $700, right?
• Deviate from your plan, because really, what's the point of having a plan if you can't change it on a whim?
• Aggressively overtrade, because all of those capital gains taxes are helpful in reducing the federal deficit.
• Rely on the pundits' market calls, because their sole interest is making sure you are comfortable in retirement.
• Flail aimlessly, and with any luck, something you do will turn out well.
• Hope is good. Hoping that things turn out for the best never did anyone any harm.
• Panic is always an option, because that always works out so well for people.
Understand why I am so snarky: Experience teaches us that recognizing how our own irrational behavior undercuts our market performance at least gives us a chance at better decision making.
Having a plan, being rational, and then having the discipline to stick to that approach is our best bet. What are our real alternatives?
To contact the author on this story:
Barry L Ritholtz at britholtz3@bloomberg.net
To contact the editor on this story:
James Greiff at jgreiff@bloomberg.net
Before it's here, it's on the Bloomberg Terminal.
LEARN MORE