Central Banks, In a Corner
The Federal Reserve and other central banks are worried that investors are taking too much risk, which is exactly the behavior their policies were designed to encourage.
by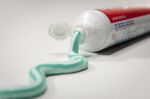 The Federal Reserve is concerned investors are too complacent and may be taking on too much risk, echoing recent comments from the European Central Bank and the Bank of England. The thing is, not only are central banks the perpetrators of the death of volatility, they are the knowing architects of the accompanying surge in asset prices.