Don't Buy Pizza With a Credit Card
The case of a well-connected Russian hacker snatched by the U.S. in the Maldives shows why using credit cards at small shops is unsafe.
by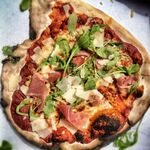 The Russian foreign ministry is outraged about the U.S. authorities' arrest of alleged hacker Roman Seleznev, 30, in the Maldives: It screams of kidnapping. The Seleznev case, however, is not about the new Cold War now raging between the U.S. and Russia and not even about Americans' well-documented propensity to act as if they had jurisdiction over the entire world. It's about the dangers of shopping at mom-and-pop stores.