Britain's Canadian Destiny
Britons need to start considering their options for life outside the European Union.
by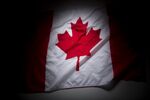 As I explained in a previous post, I've reluctantly concluded that the U.K. needs to consider its options for becoming a non-European Union country. I put it that way -- consider the options -- because this isn't a matter of stay or go. Depending on how it's done, leaving the EU spans a range of outcomes running from "terrible" all the way up to "better than remaining a member."