Who Will Be Afghanistan's Al Gore?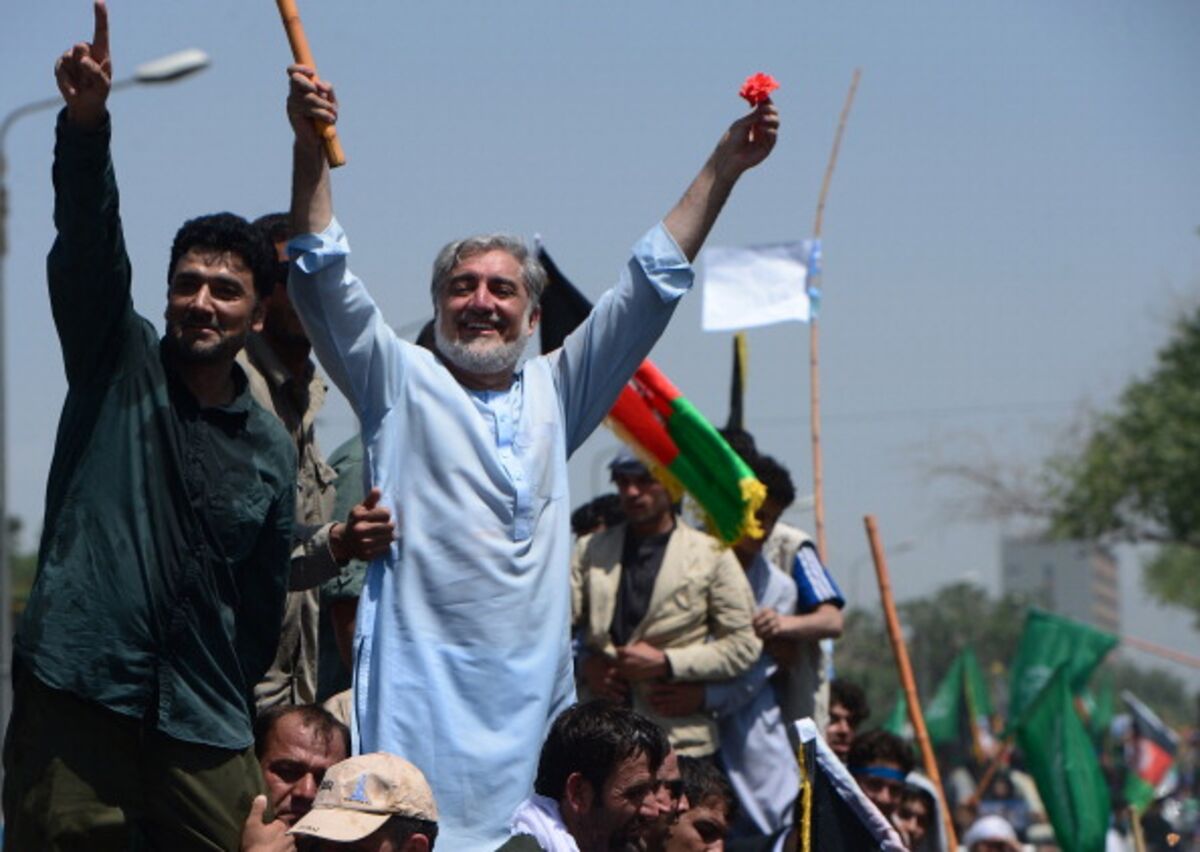 Victory will mean more than an election result.
Afghanistan was supposed to release preliminary results from its June 14 presidential runoff this week. Instead, it delayed them until next week to give its Independent Election Commission time to audit ballots from 1,930 polling stations in 30 provinces.

That investigation offers one of the last chances to dispel the acrimony and uncertainty that have hung over what could yet be a signal of triumph for Afghanistan's fledgling democracy: a peaceful transfer of power engineered by millions of voters defying Taliban threats of violence and disruption. For that to happen, however, the two candidates -- former Foreign Minister Abdullah Abdullah and former Finance Minister Ashraf Ghani Ahmadzai -- must be willing to accept the results, which even under the best-case scenario will be imperfect.
The runoff election triggered more than 2,500 alleged violations by both campaigns involving everything from intimidation and ballot stuffing to underage voting. Abdullah, who won the first round, has complained of grossly inflated turnout figures that point to huge fraud.
In an echo of his withdrawal from a 2009 runoff against current president Hamid Karzai, Abdullah threatened not to accept the results until his complaints were investigated and acted upon. One senior commission official he accused has since resigned, and the commission made its decision to delay issuing results. Even after they come out, more fraud investigations will continue until the final results are announced July 22.
The integrity of the voting process is of course integral to the credibility of the election results, as well as to the legitimacy of the next president. That said, certainty is not attainable -- something both candidates should accept.
It's not just because this is Afghanistan, where security is iffy, corruption is rife, and 21 million voting cards were issued for roughly 12 million eligible voters. Controversies over voting irregularities are not unknown even in nations with electronic voting and blow-dried pundits with touchscreen maps.
Moreover, both Ghani and Abdullah recognized the possibility of widespread fraud, and both agreed to abide by the terms the commission initially set forth. Finally, dubious turnout figures don't eliminate the possibility of shifts in voting patterns by ethnic groups now choosing between two instead of the original nine candidates.
In short, the best one can hope for are credible results untainted by "industrial-scale" fraud. That likely means a narrower, and thus potentially even more contested, margin of victory.
In that kind of environment, and with the big challenges facing Afghanistan, don't both candidates have an even greater responsibility to put the national interest in a successful transition ahead of their own political interests? They might ask a former U.S. vice president what he thinks.
--Editors: James Gibney, Michael Newman.
To contact the editor on this story:
David Shipley at davidshipley@bloomberg.net