Ritholtz's 10 Tuesday Reads: The Value of Sleep

Barry Ritholtz is a Bloomberg View columnist. He founded Ritholtz Wealth Management and was chief executive and director of equity research at FusionIQ, a quantitative research firm. He blogs at the Big Picture and is the author of "Bailout Nation: How Greed and Easy Money Corrupted Wall Street and Shook the World Economy."
Read More.
Welcome to July. Here are some morning reads to start the second half of 2014:
What are you reading?
Mergers Hit a 7-Year High, Propelled by a Series of Blockbuster Deals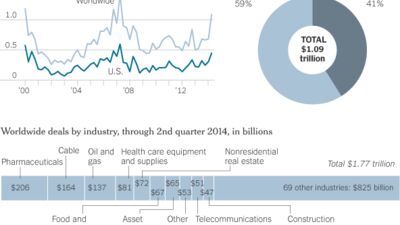 This column does not necessarily reflect the opinion of Bloomberg View's editorial board or Bloomberg LP, its owners and investors.
To contact the author on this story:
Barry L Ritholtz at britholtz3@bloomberg.net