BNP Paribas's 'Tour de Fraud'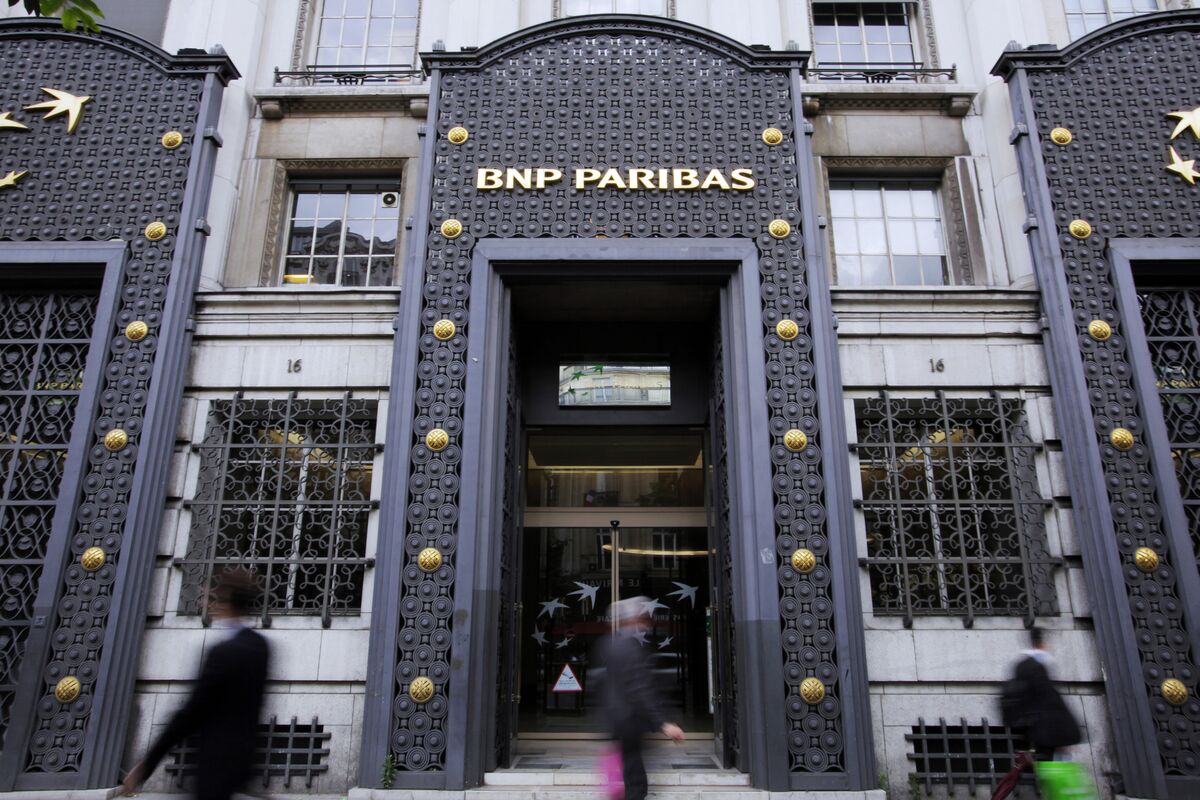 One way to judge the appropriateness of white-collar crime prosecutions is to ask: Will the punishment deter similar misconduct?
The answer is a close call for BNP Paribas SA, the giant French bank that has agreed to plead guilty to busting U.S. sanctions against Cuba, Iran and Sudan, pay a record $9 billion in penalties, and discontinue certain dollar transactions for a year. All this for engaging in, as U.S. Attorney Preet Bharara put it yesterday, a decade-long "tour de fraud."
As hefty as the penalties are, the bank today said it could pay them without needing to raise fresh capital or cutting dividends. Its shares promptly zoomed. So much for the complaints of French officials, including from President Francois Hollande, that the U.S. was threatening the very survival of BNP -- and might even trigger a systemic crisis.
Some will argue that the bank got off too lightly. A more telling criticism is that no individuals have been prosecuted.
The documents show that top managers knowingly -- flagrantly -- conspired to skirt U.S. sanctions. Employees acted on orders from Paris and Geneva-based managers who didn't want to lose the lucrative business of Sudanese, Cuban and Iranian entities. Those countries were willing to pay dearly to be able to trade internationally while under U.S. embargo. BNP ultimately handled $190 billion in transactions for them.
BNP's lawyers warned that the bank was flirting with criminal prosecution, yet it kept on conducting the transactions. It did so even after other European banks were penalized for doing the same thing. Amazingly, the violations continued for two years after the U.S. informed the bank it was under investigation.
At one point, when compliance officers complained, the bank's co-chief operating officer, Georges Chodron de Courcel, overrode them at a meeting at which he requested that no minutes be kept. Thirty bank employees are resigning because of their role in the scandal; Chodron de Courcel is the highest-ranked among them, but he was retiring soon anyway.
As one prosecutor said in court yesterday, "This conspiracy was known and condoned at the highest levels of BNP." So why weren't individuals prosecuted? U.S. officials appear to have had ample evidence but decided it's not worth the trouble. Indicting non-U.S. citizens is a tricky business involving extradition treaties. It can also spark recrimination from allies, especially when the individuals are prominent financiers.
The decision is understandable but unsatisfactory. The response of French officials -- who maintain that the U.S. had no business reaching abroad to enforce its sanctions -- makes matters worse. Together, they blunt the deterrent effect of the prosecution.
Shareholders, too, should be angrier than they appear to be. "The $9 billion that's walking out the door is your money," said Federal Bureau of Investigation Director James Comey. Until shareholders make executives accountable, the money is all too likely to keep walking out the door.
--Editors: Paula Dwyer, Clive Crook.
To contact the editor on this story:
David Shipley at davidshipley@bloomberg.net