Trade of the Day: Buy a Bitcoin
The Trade of the Day is to buy a Bitcoin, just because you can.
by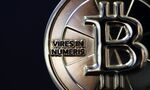 Bitcoins. You've read about them. Virtual currencies beyond the regulatory grasp of thieving governments. Or, a sucker's game engineered by thieves. Nevertheless, admit it: You're intrigued. And you'd love to casually tell your bar buddies that, yes, you are long bitcoins.
Ignore the weirdness of the U.S. government selling $17.4 million of an algorithm-based security that governments around the world have condemned as a con; the Trade of the Day is to buy one of the 29,656 bitcoins that the U.S. Marshals Service is auctioning today as it unloads part of the 144,000 haul seized by the Federal Bureau of Investigation when it shuttered the Silk Road online marketplace last year.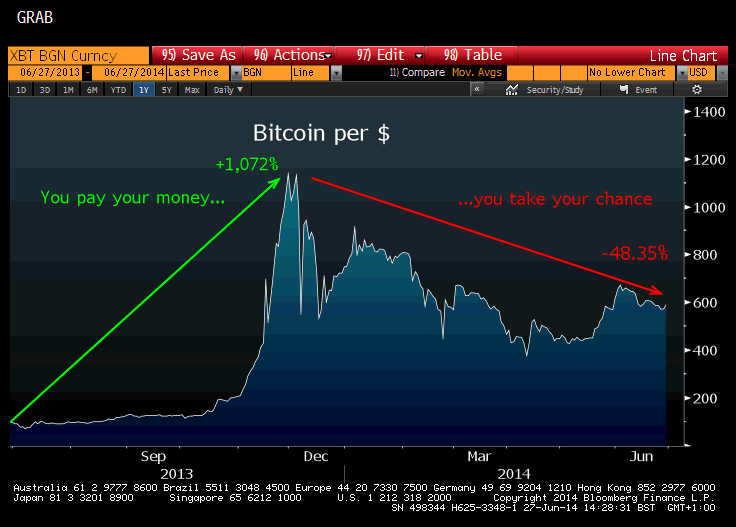 This column does not necessarily reflect the opinion of Bloomberg View's editorial board or Bloomberg LP, its owners and investors.