Banks Can Still Have Fun Prop Trading in Rates
The Volcker Rule is not strong on internal coherence, so it can generate lots of semi-scandals.
by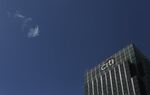 Here's a pretty interesting Bloomberg News story about proprietary trading at Citigroup. Here's a schematic summary:
The Volcker Rule bars banks from "proprietary trading" in credit. 1

But it allows proprietary trading in rates products such as Treasury and agency bonds. 2

So Citi set up a prop desk to trade agency bonds, managing over $1 billion of Citi's money.

It's run by a woman named Anna Raytcheva, who lost billions of dollars trading agency bonds during the financial crisis. 3

Obviously, some people are scandalized because people are scandalized by everything related to the Volcker Rule. And because the Volcker Rule is light on coherence. For instance, why does the Volcker Rule allow prop trading in rates? Well:
Lawmakers sought the flexibility to finance government spending and didn't see the trading as particularly risky, said Barney Frank, who as a Massachusetts congressman helped draft the 2010 Dodd-Frank Act that mandated the Volcker Rule.

"To the extent the instruments being traded are completely secure, some of the rationale for the rule disappears," Frank, a Democrat, said in a phone interview.
This is a nice clear category mistake: An instrument can be completely "secure" (that is: certain to be paid back), but you can still lose a lot of money trading it, because day-to-day changes in market prices are not determined solely by the likelihood that you'll get paid back. They're determined by other things too. Like, I don't know, interest rates. I mean, that's what rates trading is. It's trying to make money off the fact that instrument prices change in response to changes in interest rates. If you can make money off of that, then it stands to reason that you can lose money too.
So, I mean, I guess the Volcker Rule missed that. 4 Sorry?
What else can we learn from this story? Well, for one thing, it reinforces the ways in which, for a bank, accounting is destiny. JPMorgan once owned a bunch of credit derivatives, and in 2012 they lost about $6 billion of value. This reduced JPMorgan's profits by $6 billion, because those derivatives were marked to market in its income statement. This led to no end of recriminations. There was a Senate hearing.
Bank of America once owned a bunch of agency mortgage securities, and in 2013 they lost about $6 billion of value. This reduced Bank of America's profits by about $0, because the securities were accounted for as "available for sale" and the losses were due to interest-rate moves. The recriminations were limited to a couple of news articles. There was no Senate hearing.
More recently, banks have been moving similar agency portfolios to "held to maturity" portfolios, so that they can pay even less attention to swings in their market prices.
And now there's this desk at Citi, which "uses a variety of strategies to beat returns available from simply buying mortgage bonds," which presumably involves active trading and a mark-to-market book. So if its investments lose value, that will flow through Citi's income statement, and people will freak out, as they did with JPMorgan. People are harrumphing already:
"I would have expected Citi to take a different path," said Rossi, who left in 2009 and is now an executive-in-residence at the University of Maryland's Robert H. Smith School of Business in College Park. The team's existence is "surprising, and a little disappointing to be quite honest."

I mean okay sure whatever. But Citi owns $130 billion of Treasuries and agencies in its available-for-sale book. 5 If interest rates go up, those securities will lose value. So might Anna Raytcheva's $1 billion worth of agency bonds. But hers will lose, you know, much less value. 6 Her desk is a "prop desk," and so risky and evil, but if you cared only about economics you might worry more about Citi's $130 billion portfolio of similar securities.
The other nice lesson of this story is that there's some sort of conservation law in which, no matter what regulators do, banks always have a constant quantity of fun. If you write a rule against fun, and that rule has exceptions, then all the fun will happen in the exceptions. If you tell banks that they can't have any more fun trading credit, they will ramp up the fun they have in trading rates. Because, if you can't have fun, what's the point in being a bank?
To contact the author on this story:
Matthew S Levine at mlevine51@bloomberg.net
To contact the editor on this story:
Toby Harshaw at tharshaw@bloomberg.net
Before it's here, it's on the Bloomberg Terminal.
LEARN MORE