view
An Airline Even Warren Buffett Could Love
Market turbulence has forced big discount airline Wizz Air to put off its IPO. Investors shouldn't shun discount airlines, though: The revolution they started in the industry is far from over.
by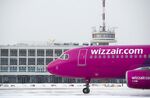 Big European discount airline Wizz Air's decision to put off an initial public offering announced as recently as last month -- due to "current market volatility" -- appears to confirm Warren Buffett's regularly reiterated description of the airline industry as a "death trap for investors." It would be wrong, however, to write off discount airlines as a bad investment: The revolution they started in the 1990s isn't over yet.
The volatility Wizz Air cited as the reason for pulling its $271 million IPO is, to a large extent, caused by Deutsche Lufthansa, the German flag carrier, which recently issued a profit warning because of strikes, unfavorable foreign exchange movements and increased competition from growing Persian Gulf airlines.That news, and the fighting in Iraq, which is expected to drive up fuel prices, caused most airline stocks to drop in both Europe and the U.S. It's as if investors suddenly remembered Buffett's description of the industry: "huge fixed costs, strong labor unions and commodity pricing."
If they did, they ought to reconsider.
Wizz Air operates out of Budapest, where it took advantage of the 2012 bankruptcy of flag carrier Malev (Wizz founder Jozsef Varadi once worked for it). Legacy carriers, as airlines such as Malev are known in the low-cost industry, have gone out of business throughout Eastern Europe, from Lithuania to Kosovo, but demand hasn't ceased, and Wizz Air has been picking it up. One wouldn't think there's much room for extensive growth in the airline business, but low-cost penetration is about 20 percent in Eastern Europe, almost the same as in Asia, whereas in Europe as a whole no-frills airlines carry 38 percent of all passengers -- more than in the U.S. (30 percent).
Yet the German market, one of the most price-conscious and crowded for low-cost air carriers in the world -- 19 discount airlines operate there -- illustrates the absence of direct competition. A recent study by the research center DLR showed that 92 percent of airport-to-airport routes in the country are only served by one carrier. On the one hand, that's a sign of a fragmented market, but it's also indicative of the discounters' ingenuity, local expertise and avoidance of price wars. Paradoxically, in the modern airline industry, represented by the likes of Wizz Air, Norwegian Air Shuttle and Barcelona-based Vueling, companies are so cost-conscious and efficient that they can hardly afford to undermine each other, the way traditional airlines have long done.
There are still whole areas of air travel to be rediscovered in the low-cost format. Norwegian is doing that with long-haul flights, both transatlantic and to Asian resort destinations. Then there's corporate travel: Established carriers such as Easyjet and RyanAir, as well as newer ones like Wizz Air, are now offering a choice of seats and corporate-friendly pricing with more bundled services than a private traveler gets. There's talk of "hybrid airlines" that can be discounters to some and traditional carriers to others.
Thanks to the no-frills carriers and more advanced technology, the industry as a whole is much more efficient than it used to be. In the U.S. in 2002, the average load factor for flights was about 65 percent. It is well above 80 percent in 2014 after a steady rise.
True, more efficiency doesn't always make for nicer flights. Squeezing in more seats is the single biggest cost reduction factor for discount airlines, accounting for a 16 percent fare drop compared with a traditional airline. On average, however, a seat with a no-frills carrier costs only 49 percent as much as with a legacy one, so other ways to cut costs, such as quicker turnaround at the airport and streamlined fleets with fewer models, combine for higher savings than cutting frills and legroom for passengers.
Buffett's investing aerophobia is based on the industry's turbulent, irrational history. So are investors' fears, which have killed Wizz Air's listing plans for now. It's only history, though. Airlines, especially the newer, more efficient and flexible players, deserve better.
To contact the author on this story:
Leonid Bershidsky at lbershidsky@bloomberg.net
To contact the editor on this story:
Mark Whitehouse at mwhitehouse1@bloomberg.net
Before it's here, it's on the Bloomberg Terminal.
LEARN MORE