Brazil Soccer Invests in Its Future
The alliance of intuition and professionalism is the key to success in modern football, and points the way ahead for both Brazilian soccer and its economy after the World Cup.
by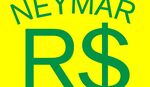 Brazil is the land of football; I've played the game since I was a child and, though not talented enough to become a professional, my enthusiasm for soccer is undiminished.
My father was born in Santos and is, along with most of his generation, a lifelong fan of Santos Futebol Clube. His admiration was well-founded: Pelé, who played for Santos from 1956 to 1974, was and still is recognized as the best football player of all time. During Pelé's long and successful career, the club was the most exceptional and competitive of its day.
Over time, the quality and fortunes of the team sagged, giving me and some friends a chance to bring together our twin passions for football and management. In 2009, we backed a new president for the club and helped introduce modern business practices to the organization. We formed a group of advisers experienced in marketing, career management, finance, administration, the law and other areas.
We also began to recruit and manage our players in fresh and different ways. We hired psychologists and speech therapists. We introduced language classes for both Spanish and English -- and courses in financial management. Many Brazilian players come from very poor regions; our goal was to give these young men and their families the skills to develop not just as players but also as leaders and role models.
FINANCIAL FOOTBALL: View's Economic Guide to the World Cup
Happily, the work paid off. Santos won six major championships from 2010 to 2012, and its fan base increased by 20 percent when no other club grew more than 0.6 percent. Revenue increased by 170 percent from 2009 to 2013, and Santos became an exemplar for success, on and off the field.
That alliance -- intuition infused with professionalism -- is the key to success in modern football, and points the way ahead for both Brazilian soccer and its economy. SFC is a great example of how the sports industry can be made more ethical and professional in Brazil, while sacrificing none of its quality or beauty. Further, our country has yawning gaps in education opportunities and wealth distribution for which sports can provide model solutions.
Football is more than a game for us; it provides excellent inspiration for what's possible in our economy. We could propel our current anticipated growth of 1.3 percent this year, still faster than the euro area is expecting, by investing in our infrastructure. We can guarantee that our current record-low unemployment rates are sustainable if our labor-market rules are as transparent as the rules of football. And we can work to expand the ongoing promising signs in the services sector, which delivers almost 70 percent of our gross domestic product, to other areas of the economy.
Despite a weaker than expected economy, Brazil is excited about the World Cup. We have a great team, and we can count on SFC alum Neymar, our strongest player. Provided Neymar performs at the top of his game, he will make Brazil's chances of winning even stronger. Even against strong tournament opposition including Spain, Germany and Argentina, Brazil can prevail, especially playing with the crowd's support.
Welcome to the World Cup. Welcome to Brazil. Welcome, indeed, to the land of football!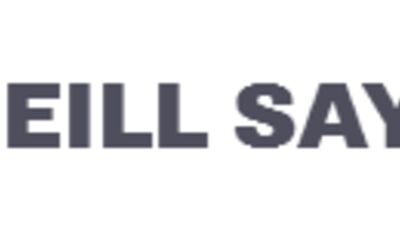 No pressure on the record five-time winning hosts then? I jest; even England and France were able to use home advantage as the springboard to their sole World Cup victories.

I don't envy Brazil's manager or his players; a nation that was going places seems ready to start yet more mass protests at any disappointment. Meanwhile, the rest of the world has a romantic vision of Brazil as the Harlem Globe Trotters of football; at every World Cup, we expect to see style and panache and worthy successors to the likes of Pele, Garincha, Rivaldo, Ronaldo and Ronaldinho.

I was there when Brazil won the World Cup in Yokohama in 2002 with one of its less exhilarating sides; as a lad, I watched members of the incredible 1966 squad train not far from my Manchester home, so I'm a fully accredited member of the Brazil admiration society, and I find myself on "urgent business" in Rio in early July. I'm hoping to squeeze into one of my old Brazil shirts.

As for the economy, it isn't true that I only added B to BRICs because of my football obsession, as some wags have suggested. Let's just say the hosts will take whatever cheer the World Cup offers to boost the fortunes of the economy, and what better tonic could there be than Brazil winning on its own soil against archrivals Argentina?

Read Jim's full World Cup preview here.

This column does not necessarily reflect the opinion of Bloomberg View's editorial board or Bloomberg LP, its owners and investors.