Swiss Soccer Is No Longer as Dull as Swiss Banking
The 2014 Swiss World Cup squad arguably brings us the best of the past with an interesting twist for the future.
by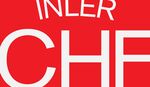 It has been a tough year for Switzerland. Politically, a controversial anti-immigration referendum put the country at odds with its neighbors in the European Union. As for banking, the transition to a post-crisis world has proved challenging and costly. But as the kickoff to the world's biggest sporting spectacle approaches in Brazil, hopes for a change of fortune take hold in my home country -- and not without justification.

Historically, the Swiss national football team has mirrored the country in both its playing style and its composition. The team has traditionally been well-organized, somewhat predictable and often under the radar, or even absent from the international stage. As for the players, the team has typically been domestically focused and homogeneous.
The 2014 Swiss World Cup squad arguably brings us the best of the past with an interesting twist for the future. Unbeaten in 10 matches played in the qualifying phases, the team has one of the best defensive records in European football, in keeping with the familiar organizational discipline of the past. However, head coach Ottmar Hitzfeld has constructed a new national side notable for its youth, dynamism, flair and clever skills. Most interestingly, particularly in light of the recent anti-immigration debate, Hitzfeld has brought together a collective that could not exist were it not for immigration. This plurality of backgrounds and footballing cultures has unequivocally strengthened Switzerland's contribution to world football. I look forward to Captain Goekhan Inler, attacking maestro Xherdan Shaqiri and their colleagues dazzling the world and making Switzerland proud this summer.
FINANCIAL FOOTBALL: View's Economic Guide to the World Cup

The last Swiss squad to make the quarterfinals was in 1954, when Switzerland hosted the tournament and Germany won its first post-war World Cup. That team was made up 23 players drawn from domestic clubs. In the 2014 squad, only seven of the 23 players ply their trade in our home league. As far as I can tell, only a couple of these are likely to make the starting 11 when the Swiss open their campaign against Ecuador at the Estadio Nacional in Brasilia.
Our small Alpine republic, widely viewed as an underdog, just might be the surprise package of this tournament. Given Switzerland's pre-tournament form, the team deserves nothing less than qualification to the final 16.
Friends and colleagues are often surprised when I point out that Switzerland is eighth in FIFA's World Rankings (broadly mirroring the global ranking of Swiss gross domestic product per capita on a purchasing power parity basis). and therefore -- at least statistically -- stand to make the quarterfinals. Add to this our victory over Brazil last year and you can see there is scope for my wildest dreams to become a reality come the final Sunday of the tournament. While many may chuckle as they read these lines, I've reserved my seats at the Maracana stadium for July 13 -- just in case.

I often argue that Switzerland shouldn't be any good at football as they are so good at everything else; it's just not fair. How can such a hugely successful economy and such a fantastically beautiful country, much of which is covered in mountains, be any good at football, too? Of course, it has never scaled any globally recognized footballing heights, and trails well behind its more illustrious and successful neighbors, France, Germany and Italy; but against Austria, a country with similar attributes, the Swiss record compares well.

Having read Philipp's comments (and having attended previous World Cup competitions with him), I find myself wondering whether many of us might be looking in the wrong place when we expect Belgium to be the tournament surprise; could it be this new, more adventurous Swiss team?

As for the economy, the central bank persists with the exchange-rate based policy our author introduced when he ran the outfit, one designed to avert deflation and the resulting loss of competitiveness. It has succeeded in preventing additional Swiss franc strength and it often strikes me as quite remarkable that the franc hasn't reversed course to weaken further toward where most models of fair value would suggest the currency should trade, especially given the apparent easing of the euro crisis.

Mind you, the real economy seems to keep chugging along, and even if there's not much that France and Italy can learn from Switzerland about football, it may have a lesson or two to teach about fostering economic performance in the face of tough challenges.
This column does not necessarily reflect the opinion of Bloomberg View's editorial board or Bloomberg LP, its owners and investors.