view
Spain's Lessons in Soccer and Management
Spain's World Cup team mirrors a modern business structure -- where collaboration and participation produce results.
by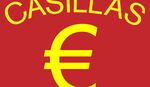 Spain's World Cup team mirrors a modern business structure -- where collaboration and participation produce results. It's a far cry from the old pyramid model, with one person in charge and everyone else following.

It's striking that in a country as individualistic and given to fragmentation as Spain, and in a game as passionate and at times violent as football, the virtues of intelligent camaraderie stand out. Vicente del Bosque, the Spanish coach, follows firmly in the tradition established by Real Madrid; for decades, Spain's finest team has been self-managing in a way, adopting a cooperative style, which some criticize for weakening the authority of the coach and the club executives. Even the "tiki-taka" style of play, based on short, quick passes and championed by Barcelona, seems more like an orchestration of individual wills rather than a squadron in attack formation.
There's an urban myth that General Francisco Franco permitted and financed the construction of Madrid's Santiago Bernabeu stadium in the 1940s to distract public opinion after he'd claimed victory in the civil war. Whether true or not, Franco understood the power of the sport. Writing for History Today in 1985, the historian Duncan Shaw noted that Spain's 1964 victory over the Soviet Union in the final of the European Nation's Cup was illustrative of "the politicization of football" in Franco's Spain:
"The regime skilfully derived the maximum advantage from the many international triumphs achieved by Spanish teams," Shaw wrote. "Franco quickly saw in the game a means of purifying his foreign image, of painting a lighter picture of Spain to replace that of a brutal dictatorship."
FINANCIAL FOOTBALL: View's Economic Guide to the World Cup

Franco promoted the Caesarism of football, in which club presidents and coaches were better known than players. This trend was perhaps best exemplified by Helenio Herrera, the coach of Internazionale, AS Roma, Barcelona and Inter. "Many people think I'm all-powerful, because they say I know everything," FIFA's website quotes Herrera as saying. "But it's not true; I've just never experienced failure." Today, though, if you had to dedicate a stadium to a representative figure, in all likelihood you'd do it in memory of a player rather than the management of the sporting company that employs him.

Football has been profoundly transformed from the days of my childhood, in some case for the better. The passion of the supporters and the dazzling brilliance of the stars have changed what was essentially an amateur undertaking into a mass spectacle with multimillions of euros, pounds and dollars at stake, putting the sport beyond the purview of politicians. Governments have learned in recent years that they have an incredible incapacity to control financial markets; they learned much earlier that they are impotent to organize and regulate football, which belongs to the people. Even the allegations of corruption that have dogged the sport's recent history haven't been enough to deter fans when it comes to their blind support for the clubs they follow. For this reason, the popular revolt in Brazil protesting against the amount spent on the World Cup is surprising.
It's difficult for me, after my time in journalism and the TV business, to believe in football as a sport, when it is first and foremost a fabulous industry, one with the power of a social network. All the same, I still have a burning hope to see a triumph for our beloved La Roja in the World Cup. I don't believe that either the prestige of my country or my self-esteem depend on the result; but we all have a childish and naïve side, which makes us close our eyes to reality when we are tempted by the decoy of victory. Like everyone else, I don't want the best team to win; I want my team to win.

Although Spain won in 2010 and is the current European champion, I have a feeling that this Spanish team is peaking, with talented midfield players coming to the twilight of their careers. Mind you, Manchester United's Juan Mata seems to have only just made it onto the squad, which shows the depth of the midfield talent available. It seems to me that barring a meeting with Brazil in the first qualifying stage, Spain should get to the semifinals easily.

As for the economy, Spain seems to be on the way back, with its data delivering one of the few positive surprises around Europe -- and the world -- in 2014. I suspect Spain has undertaken more genuine reforms than it is often credited with. If its property market can recover, then expect the ferocious pressures on its banking industry to begin to ease. Mind you, as the last four years have demonstrated, the correlation between economic and football success seems to be negligible and, for Spain as for England, possibly inverted.


Read Jim's full World Cup preview here.
(Juan Luis Cebrian Echarri, founding editor of El Pais, is chairman of Spanish media group Promotora de Informaciones. He was chief executive officer of the country's Prisa pay-television service between 1989 and 1999.)
To contact the author on this story:
Juan Luis Cebrian Echarri
Before it's here, it's on the Bloomberg Terminal.
LEARN MORE