Russia's Soccer Hopes Rest With Italian Coach
Analyzing the chances for Russia in the 2014 World Cup and beyond.
by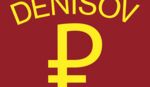 My soccer upbringing was identical to that of most Soviet youth; I loved playing football with my schoolmates in the yard. When I turned 12, which was in 1965, I told my father that he had to take me to Moscow from Uzbekistan to watch a friendly match between the U.S.S.R and the Brazilian national team; otherwise, I would travel to the stadium by myself. He took me, and I remember the game clearly.

Even though Valery Voronin had an awesome game, the U.S.S.R team lost 3-0; but I was happy because I got to see the Brazilian maestro Pele, and his teammate Garrincha, as Manuel Francisco dos Santos was known. After that, my father took me to watch a match between Dinamo Moscow and Donetsk Shakhter. I saw the legendary Lev Yashin, famous for playing in a black kit, goalkeeping for Dinamo, who won 1-0. I've been a Dinamo fan ever since.
Football is a very unpredictable game, and anything is possible. Unfortunately, the strongest member of our national team is the Italian coach, Fabio Capello, and he can't be on the field. Russia has good, gifted players, but it doesn't have any outstanding players, and it's almost impossible to win in the modern game if you don't have superstars on your team.
FINANCIAL FOOTBALL: View's Economic Guide to the World Cup

We will have to face Belgium, which has some superb players, as well as Korea and Algeria, which have strong, solid teams. In the most optimistic view, then, our group contains one team that's superior to us, and two peers. We need willpower, our coach, and good fortune to win.
I expect that Spain, Germany and Brazil will be challenging for the World Cup in the final stages of the competition. Belgium may be the surprise of the tournament, while the Netherlands also has a real chance of success.
The reason Russia doesn't have such a strong team isn't directly related to the economic situation in the country. Russian football clubs have pots of money; many other clubs around the world don't enjoy the same budgets as Russian teams have. Instead, the problems lie with those responsible for football management.

Youth football is not being developed the way it should be; in the Soviet era, there was a so-called "Leather Ball" tournament, a country-wide competition for children and youth teams. Russia's national championship needs to have a reasonable limit on how many foreign players are allowed to appear in the league, echoing the situation during the Soviet era.
Many people ask me why I bought my stake in Arsenal, rather than spending the money on Russian football. The fact is, I invest millions in Russian sport each year -- an amount far in excess of my Arsenal investment. But I also think it's worth pointing out that the English Premier League is a highly organized sports business and Arsenal is, first and foremost, a business investment for me. It is one of the leading clubs in terms of how its commercial operations are managed, and I am absolutely convinced it will be a successful investment. I am fine with the size of the stake I have in Arsenal now, but I'm always ready to increase it. One other thing: the taxes that I will pay on my profits from this venture will be paid in Russia, thereby potentially finding their way back to Russian football.

How lucky is Alisher? As a 12-year old, he watched one of the top Brazilian sides of all time in action. His assessment of Russia's chances is pretty consistent with mine, although given the limitations of the others in Group H they will probably qualify beyond the group stage and, unfortunately for them, meet Germany in the next round. I would imagine that may make for some interesting seating arrangements between German and Russian diplomats. It is interesting to hear Alisher's openness about his Arsenal investment; I can see Arsenal fans wishing he could help finance some more players to turn last month's FA Cup triumph -- their first trophy victory in nine years -- into something more. (Fans of some other well-known teams are doubtless wishing he would sell his stake and buy their teams instead).

I notice Alisher doesn't comment too much on the Russian economy, which I think is diplomatic of him; it looks like it won't perform any better than the national football team will in Brazil.

Read Jim's World Cup preview here.
This column does not necessarily reflect the opinion of Bloomberg View's editorial board or Bloomberg LP, its owners and investors.