China's 25-Year Hangover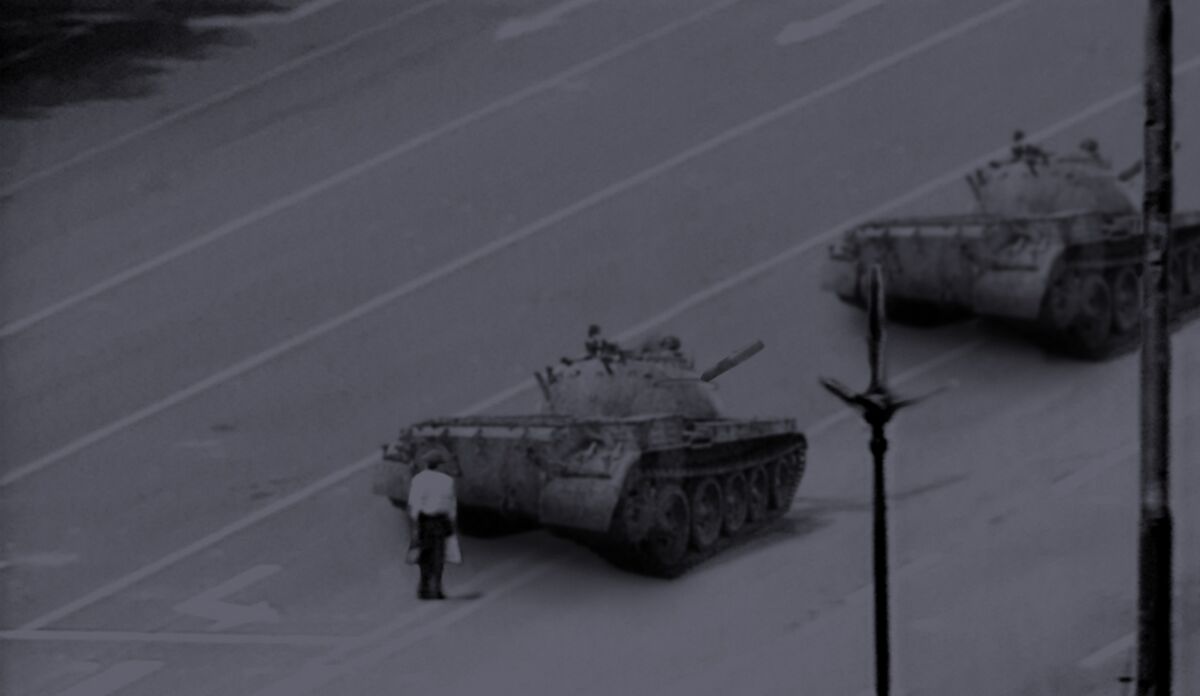 For the past quarter century, China's leaders have told themselves and their citizens a very particular story about Tiananmen Square: that the violent tactics used on June 4, 1989, "worked." That's a delusion China can no longer afford.
When the tanks rolled on that day 25 years ago, China's Communist Party was sending at least two messages: This particular protest was over, and political dissent in general was incompatible with economic growth. The regime gambled that the unrest would subside as everyone got down to the business of getting rich. In that sense, for the party at least, Tiananmen "worked."
In most other ways, though, Tiananmen and the suppression of dissent since 1989 have harmed China's economy and society. No one can say whether the country would be as rich and as stable today had the crackdown never happened. It would almost certainly be healthier.
To recover after Tiananmen, the regime made its citizens a deal: year after year of stellar economic growth, in return for political quiescence. Since 2008, when it started a $586 billion stimulus program amid the global financial crisis, the government's efforts to keep up its end of the bargain have bred a dangerously imbalanced economy, addicted to cheap credit and inefficient investments. With few other sources of legitimacy, leaders remain uneasy about letting growth slacken too much, even at the risk of digging themselves into a deeper hole. The "credit gap," or increase in private-sector credit as a proportion of economic output, grew 71 percent between 2008 and 2013; in that time, according to Fitch Ratings, private domestic credit has grown from $9 trillion to $23 trillion. Over the last half century, every country experiencing a similar credit boom has slowed down in the next five years, and most have suffered an outright credit crisis.
The regime's success in muting political opposition is just as dangerous. By effectively neutering civil society, party leaders have exacerbated two problems of deep concern to Chinese: pollution and corruption. Industries, mostly freed from independent oversight, have poisoned the country's rivers, farmland and air. Unchecked party cadres have amassed illicit fortunes, undermining the party's moral authority. Online, the Great Firewall erected over the past two decades has isolated Chinese businesses from the free flow of ideas and information, undermining their ability to innovate.
The regime is not unaware of these difficulties. In recent years it has tried to establish a new source of legitimacy as guardian of China's national honor. Yet its efforts to play up that new role -- by challenging Japanese control over disputed islands in the East China Sea, for example, or parking a $1 billion oil drilling rig in waters also claimed by Vietnam -- are provoking fear and anger around its periphery. Archrival Japan is eagerly promising naval and other aid to Southeast Asian nations to help them stand up to China; at $23.4 billion in 2013, Japanese direct investment in the region now surpasses Chinese, and is rising fast.
President Xi Jinping seems convinced that he can deal with China's problems by edict. But blanket orders aimed at curbing pollution have traditionally been ignored by local power brokers. Efforts to weaken the U.S. security shield over maritime Asia could raise rather than reduce the risk of conflict with China's neighbors. Even Xi's huge campaign to crack down on corrupt party cadres could destabilize the regime.
China's leadership seems to understand that China's growth, economic and otherwise, depends on more openness. It just can't seem to bring itself to allow it. Last fall, the party released a breathtakingly ambitious call for economic liberalization -- but not, tellingly, much in the way of political reform. Only when the party overcomes this reluctance will China realize its full potential.
--Editors: Nisid Hajari, Michael Newman
To contact the editor on this story:
David Shipley at davidshipley@bloomberg.net