Ritholtz's 10 Wednesday Reads: The Growing Wealth of CEOs and Uber Drivers
Here are my reads for your Wednesday morning.
by
Some midweek morning reads:
What are you reading?
The Changing Landscape of Same-Sex Marriage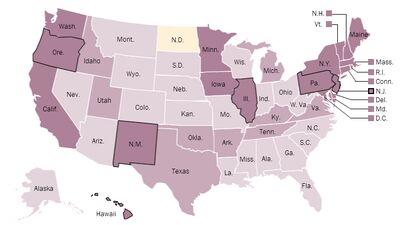 This column does not necessarily reflect the opinion of Bloomberg View's editorial board or Bloomberg LP, its owners and investors.