Economics Needs a Revolution
The struggles of a U.K. lecturer illustrate the difficulty of changing the way economics is taught. 
by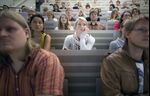 In the field of economics, it's not easy to keep an open mind. That, at least, is the conclusion one might draw from the experience of a lecturer at the University of Manchester named Sakir Devrim Yilmaz.