'Flash Deals' Won't Save Retail
Are "flash deals" a better business model than coupons that let you get $40 worth of tapas for $20? 
by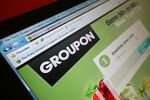 As Groupon Inc.'s business model flagged, the company took some of its hard-won capital and used it to expand into other areas such as flash deals on high-end merchandise -- time-limited sales popularized by sites like Ideeli Inc. for fashion (which Groupon bought) and Fab.com for design. The idea behind these sites is that consumers get access to high-end goods at a deep discount but only for a few days. Meanwhile, the luxury brands didn't need to worry about these sites cannibalizing their full-price sales because they were only selling a limited number of goods for a short time. It's a high-end form of price discrimination.