Treat Your Dog to Chinese? Not Anymore
Petco and PetSmart announce they will stop selling China-made dog treats.
by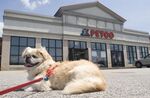 If your pet has a taste for made-in-China jerky treats, it's time to stock up.
On Tuesday, Petco Animal Supplies Inc., the second-largest pet retailer in the U.S., announced that it would stop selling Chinese-made dog and cat treats by the end of the year; PetSmart Inc., the top retailer, made a similar announcement Wednesday, pledging to stop selling such products by early 2015.
Both companies cited public fears of a plague of pet jerky-related illnesses and deaths that emerged in 2007, and a report Friday in which the Food and Drug Administration conceded that it still doesn't know what is causing the problem. Whatever it is, though, it has taken a toll. According to the FDA's report:
As of May 1, 2014, we have received in total more than 4,800 complaints of illness in pets that ate chicken, duck, or sweet potato jerky treats, nearly all of which are imported from China. The reports involve more than 5,600 dogs, 24 cats, three people, and include more than 1,000 canine deaths.
The question of whether Chinese manufacturers are culpable is touchy and may be expensive to answer. China is the largest foreign supplier to the $22.62 billion U.S. pet food market, and a ban by the two largest pet retailers is bound to taint those exports, and brand China.
Yet, even though most of the treats originated there, there is little direct evidence China is responsible. In October, the FDA reported that -- in the course of its investigation -- it found one manufacturer that falsified documents and ingredients. Meanwhile, the most recent report showed that low levels of an antiviral medication that FDA bans for use in poultry were found in some jerky samples. However, the FDA doesn't believe the antiviral is the cause of the sickness, even though it considers the presence of the drug "to be an adulterant."
But the lack of hard evidence hardly amounts to exoneration. After all, China's food industry has been tainted by what feels like an endless series of contamination scandals over the last decade, ranging from milk fortified with plasticizer to duck dipped into old mutton fat and chemicals to make it taste like ... mutton.
Worse, the Chinese have long resisted the FDA's reasonable requests to expand its inspection staff in China to ensure that contaminated products aren't making their way to the U.S. The need is pressing. On April 3, Christopher Hickey, the FDA's country director for China, testified to the US-China Economic and Security Review Commission, that the number of Chinese establishments involved in the production and distribution of medical products intended for use in the U.S. grew to 4,000 in 2013, from 2,700 in fiscal year 2008. Despite the growth, the FDA only managed 84 drug inspections in 2013, up from 46 in 2008.
The situation is so dire that in December 2013, Vice President Joe Biden brokered a deal to increase the number of FDA inspectors in China, to 27 from 13 now. Since then, China has been slow to issue visas to the inspectors.
Could additional FDA inspectors in China have made a difference in determining whether Chinese manufacturers had a role in the case of the poison jerky treats? In all likelihood, pet food wouldn't have been the priority for the inspectors (though in Friday's report the FDA claims it is increasing resources devoted to these products). But if there were a problem in China, the mere presence of more inspectors might have served to curtail it.
In fact, thanks to Petco and PetSmart, the most vocal proponents of increased FDA oversight in China might be the Chinese pet food manufacturers themselves.
To contact the author on this story:
Adam Minter at aminter@bloomberg.net
To contact the editor on this story:
Max Berley at mberley@bloomberg.net
Before it's here, it's on the Bloomberg Terminal.
LEARN MORE