view
The Greek Bond Dump
Dumping Greek bond felt good, didn't it? 
by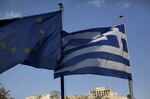 Here's a chart showing Greece's 10-year bond yield during the past 10 days: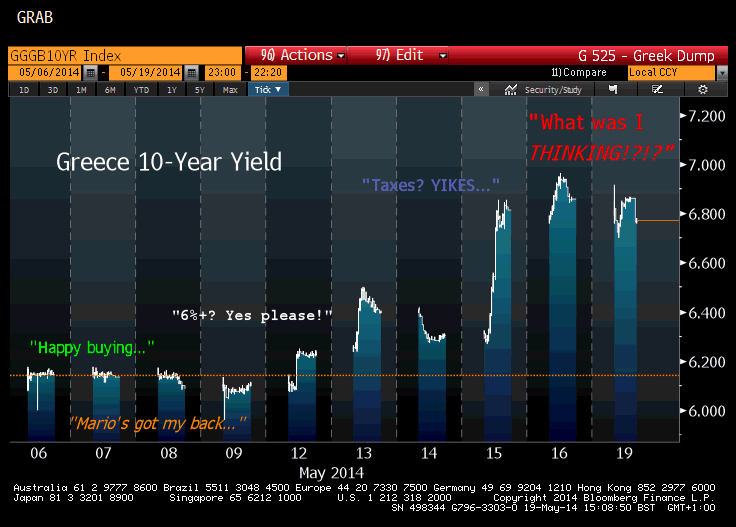 Here's what happened. On Thursday, speculation swept the markets that the government was about to levy a retroactive tax on profits made on trading Greek government bonds in recent years. Given that the 2 percent 10-year security has been trading at about 80 cents on the euro this month, up from less than 50 cents in July, that's a lot of profit to be getting taxed on. So traders started dumping bonds.
And it wasn't just Greek debt. Here's the benchmark Italian yield chart: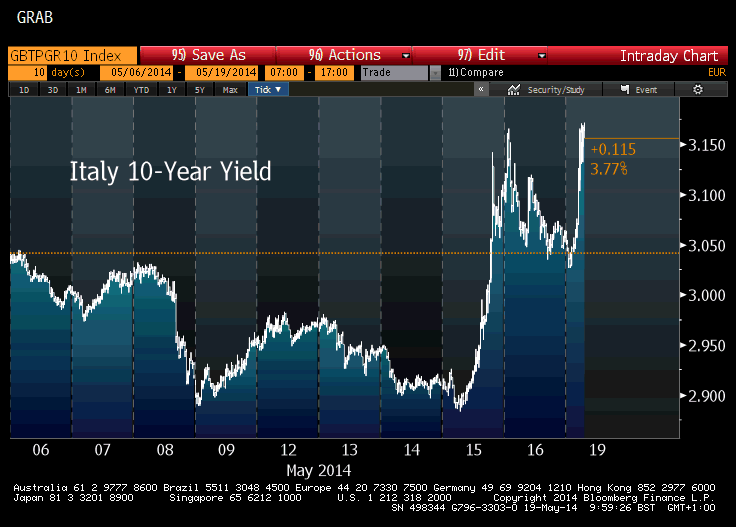 It all turned out to be a misunderstanding. "There is no additional tax on government bonds whatsoever," Greek Finance Minister Yannis Stournaras told Bloomberg News late on May 15. "Directive 1117 of the General Secretariat of Public Revenue, which refers to capital gains taxation on Greek government bonds transactions by foreign investors, is being recalled," the country's finance ministry said in news release issued just before midnight the same day. Italy "has never considered any intervention of this kind," the Treasury said in e-mailed statement.

But here's the thing. If you were happy holding Greek 10-year debt yielding about 6.3 percent before the tax kerfuffle, shouldn't you be stocking up on bonds now that the yield is hovering around 6.8 percent? Investors might want to ask themselves just how confident they are that the rally in European bonds that has driven yields to record lows is sustainable.
To contact the author on this story:
Mark Gilbert at magilbert@bloomberg.net
To contact the editor on this story:
James Greiff at jgreiff@bloomberg.net
Before it's here, it's on the Bloomberg Terminal.
LEARN MORE