Is This Indonesia's Time?
Whoever wins July's elections in Indonesia will have a chance to finally fulfill the country's potential as a leader in the region. 
by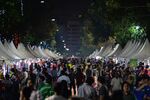 If you could travel back to 1998 and ask which nation would be Southeast Asia's most promising 16 years later, would you have guessed Indonesia?